The Penn Medicine Orphan Disease Center (ODC) will host the 6th Annual Million Dollar Bike Ride on Saturday June 8, 2019 to raise money for rare disease research. Our Raring to Go for CHI Team is gearing up to raise funds for hyperinsulinism research once again and we need you!
How you can get involved:
We hope you can join us in raising research funds for new treatments for congenital hyperinsulinism (HI). Your fundraising dollars will be used for an innovative, pre-clinical or clinical study designed to improve the diagnosis, therapy, or quality of life for those affected by congenital hyperinsulinism.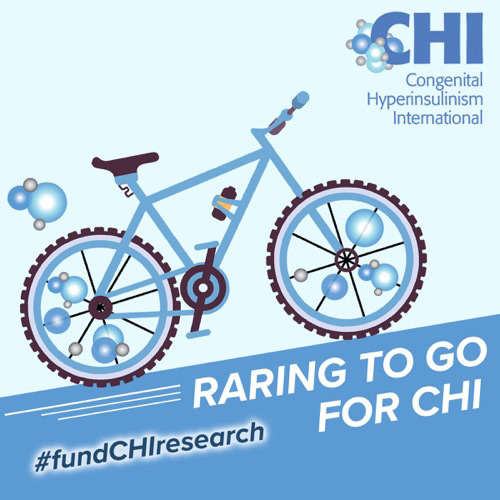 The first $30,000 we raise is matched by the University of Pennsylvania, our partner in funding research. Thanks to all of you, CHI has raised over $381,000 for congenital hyperinsulinism research.
Our participation in the Million Dollar Bike Ride in years past has resulted in 5 research projects:
All money must be raised by June 15, 2019. Get going today! Any questions or need any assistance with your fundraising? Email Jennifer Schmitt at jschmitt@congenitalhi.org.
Let's keep it up for a brighter future!