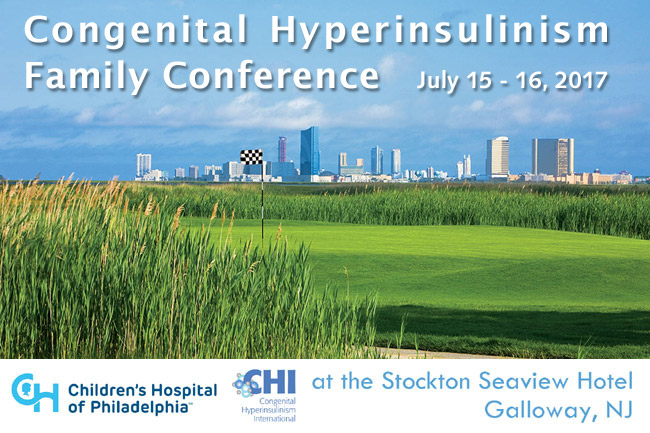 July 15-16, 2017: Congenital Hyperinsulinism International (CHI) and the Children's Hospital of Philadelphia (CHOP) invite you to the Congenital Hyperinsulinism (HI) Family Conference at the Stockton Seaview Hotel in Galloway, New Jersey.
The 2017 Congenital Hyperinsulinism Family Conference is the place to learn about the rare condition, HI. The two-day conference will take place on July 15 and 16 at the Stockton Seaview Hotel in Galloway, New Jersey. HI family members and professionals interested in learning more about HI are welcome from all over the US and the world. Participants will gain a comprehensive understanding of HI. The Children's Hospital of Philadelphia (CHOP) will be providing many of the expert speakers. There will be additional speakers from other leading HI centers and other renowned medical institutions, HI organizations, and biotech companies. There will also be ample opportunity for meeting and sharing experiences with other families who have children with congenital hyperinsulinism.
There will be panel discussions and talks on topics important to HI families, as well as more interactive sessions, including sessions on:
Understanding the Role of Insulin in the Human Body
Understanding the Underlying Causes of Hyperinsulinism
Understanding your Genetic Report
Current Treatment Options
Updates on investigational studies
Managing HI at School
Feeding Issues and Nutrition
Small break-out sessions on many important HI topics
Speed dating with the specialists
Patient Powered Research: The HI Global Registry
The Family Reception and Dinner on Saturday Night, July 15
The Conference Agenda, subject to changes, is now available.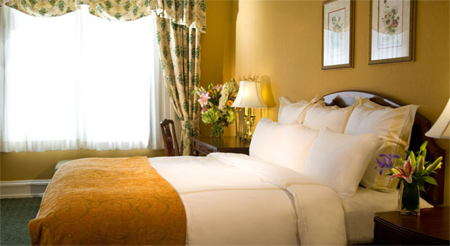 The Conference will take place at the Stockton Seaview Hotel, 401 South New York Road 08205 in Galloway, New Jersey.