On April 24-26, 2020 Congenital Hyperinsulinism International (CHI) in partnership with Cook Children's Hospital is hosting the 2020 CHI Family Conference in Fort Worth, Texas. The conference will feature sessions led by parent, family, and patient advocacy leaders as well as world-renowned physicians, researchers, and specialists who treat children with congenital hyperinsulinism (HI). The focus of this meeting will be on sharing the experiences of living with HI and learning more about the condition and how to live with it.
The conference will be held at the Embassy Suites by Hilton Fort Worth Downtown, an all-suite hotel just one block from Sundance Square Plaza. From the center of Sundance Square Plaza, Embassy Suites Fort Worth is just steps from downtown's vibrant entertainment and dining district and Bass Performance Hall, the crown jewel of the city's live venues.
There will be a welcome reception on Friday evening from 6:00 pm to 8:00 pm. The conference sessions begin at 9:00 am on Saturday and will continue until just before lunch on Sunday. There will be a hyperinsulinism community dinner at the hotel for all conference attendees at 6:00 pm on Saturday. The final day of the conference begins at 9:00 am on Sunday and will end around 1 PM after lunch.
Conference topics will include:
HIStories – Family Presentations on Life with HI
Wellness Self Care and Emotional Health for Caregivers and HI'ers
What is Clinical Research and How to Find out about it? Why Participate in Clinical Trials and How to Talk about Participating in Clinical Trials
Update on What is Happening in the World of HI Clinical Research?
Congenital Hyperinsulinism International, Your Advocacy Organization
The HI Global Registry
Ask the Experts Session with Cook Children's Specialists
For the Kids:
Babysitting will be available in an adjacent room at the hotel during all daytime conference sessions. Children would join their parents for snacks and meals, and parents would be responsible for all medical care. Teens and Young Adults are welcome at the conference.
Hotel Room information:
A limited block of rooms has been set aside until March 25, 2020 at a group rate at the Embassy Suites of $199/night for single or double occupancy. A hot made to order breakfast is included.
Hotel reservations can be made here.
Please note: as mentioned above, the cut-off date for guest to make reservations is Wednesday, March 25th. If you need different dates than what was contracted between CHI and the hotel, the booking link below will not work. If you have any issues with the booking link, please contact Jennifer Schmitt at jschmitt@congenitalhi.org.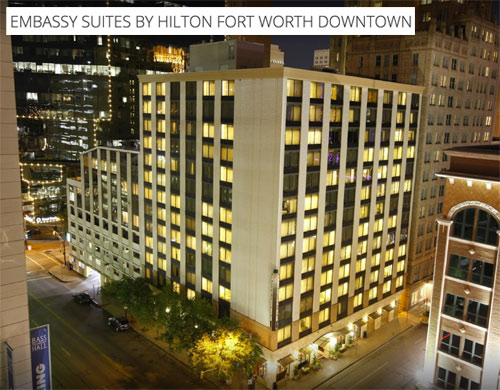 Scholarship information:
There are a limited number of scholarships for HI families who are coming from out of town to stay at the hotel the nights of April 24 and 25, 2020 while attending the conference. Families interested in these scholarships should complete an online scholarship form as soon as possible and no later than March 15, 2020. Notifications of awards will be made on a rolling basis. You can find the scholarship application here.
Conference Registration Fee:
The registration fee is $40 per adult/teen with a max of $80 per family (regardless of the number of adults and teens). Children 12 and under are free. The registration fee covers the Friday night reception, all conference sessions, coffee breaks and lunch on both Saturday and Sunday, and the Saturday night HI community dinner.
If you have any trouble with registration, you can call Jennifer at 973-544-8372 or email jschmitt@congenitalhi.org