The HI Global Registry (HIGR) is the first global patient-powered congenital hyperinsulinism (HI) patient registry. Many years in the making, HIGR launched on October 8, 2018. What follows is an initial report from the HIGR investigators including an introduction to the research project and an early glimpse of data from it. While the first annual report by investigators is not planned until early 2020, the intent of sharing these early findings is to further engage stakeholders in HIGR's work, better inform the preparation and data analysis of the HIGR annual reporting cycle, and encourage full and robust study participation from all potential study participants. As participation grows, the pool of HI data will become increasingly more significant.
The investigators openly invite comments and questions about the report and welcome ideas for engaging all key HI stakeholders. Broad and robust participation from all members of the HI community will certainly serve to strengthen HIGR. The HIGR team can be contacted at info@higlobalregistry.org.
Click here to read the full Press Release and view the 1st Study.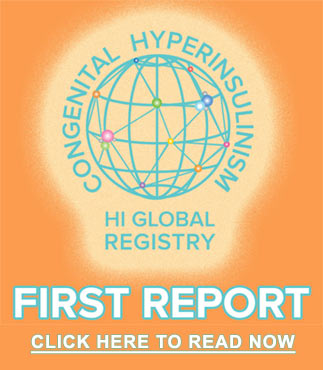 2019 Raring to Go for CHI
The Penn Medicine Orphan Disease Center (ODC) will host the 6th Annual Million Dollar Bike Ride on Saturday June 8, 2019 to raise money for rare disease research. Our Raring to Go for CHI Team is gearing up to raise funds for hyperinsulinism research once again and we need you!
How you can get involved:
We hope you can join us in raising research funds for new treatments for congenital hyperinsulinism (HI). Your fundraising dollars will be used for an innovative, pre-clinical or clinical study designed to improve the diagnosis, therapy, or quality of life for those affected by congenital hyperinsulinism.
---
CHI Newsletter with the 2018 End Of Year HIlights!
We want to share with you how phenomenal 2018 has been for the congenital hyperinsulinism (HI) community and important news. There are so many reasons for hope and optimism. Thank you for your all you do to support the work of CHI, advancing research for better treatments and cures, raising awareness of HI to prevent brain damage and death, and being there for HI families every step of the way. Click here or on the image below to read the newsletter.

---
Support The Sweetest Cause
Congenital Hyperinsulinism International could not do the work we do without your financial support. Please help us to continue to improve the lives of people living with congenital hyperinsulinism. Your generous donation allows us to continue to raise awareness to increase timely diagnosis, provide educational opportunities, support HI families and help them access the care they need, and support research.
DONATE HERE
---
The HI Global Registry Has Launched
Patient-Powered Research for a Brighter Future
Press Release: Glen Ridge, NJ, October 8, 2018 – The HI Global Registry will generate new insights into congenital hyperinsulinism (HI), drive new research for treatments and cures, and support the success of clinical trials.
"The HI Global Registry is a groundbreaking new global online research study powered by patients and their families, developed by CHI with partners around the world." – Julie Raskin, CHI Executive Director
Congenital Hyperinsulinism International (CHI) is very excited to announce today's launch of the HI Global Registry. The HI Global Registry provides a convenient online platform for the HI patient community to share their experiences of living with congenital hyperinsulinism (HI). By participating in this study, the patient community will help themselves and researchers better understand HI to advance better treatments, a potential cure, and more timely and accurate diagnoses. (scroll down to read more, or click here for a PDF of this press release. Click on the registry logo below to go directly to the Registry).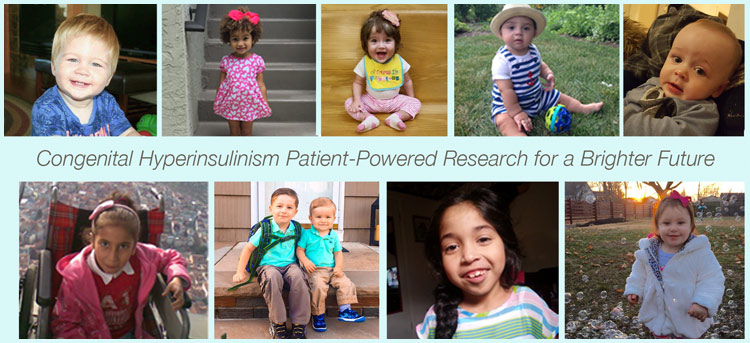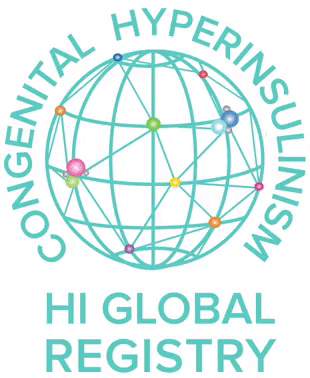 The HI Global Registry consists of a series of surveys with questions about health, treatment, development, and quality of life. People with HI or their parents or caregivers can participate from anywhere in the world. Participants will be able to view graphic representations of the responses of the greater HI global community to see how their personal experience fits into the greater whole.
"This is an exciting day. The HI Global Registry is the first global patient registry for those affected by HI. The Registry team has brought together patient representatives from around the world to work with international researchers and clinicians on the development of the Registry and today we are live. This patient-powered project will be a vital resource to better understand HI for years to come." – Davelyn Eaves Hood, MD, MBA
The HI Global Registry has been developed and hosted on a platform built by the National Organization for Rare Disorders (NORD), the patient advocacy organization dedicated to individuals with rare diseases and the organizations that serve them.
About HI
HI is a life-threatening genetic disorder that causes severe low blood sugar. In most countries the estimated incidence of HI is approximately 1/25,000 to 1/50,000 births. For those with HI the beta cells of the pancreas secrete too much insulin in an unregulated manner. Excess insulin causes hypoglycemia. Prolonged or severe hypoglycemia can cause seizures, permanent brain damage or death, if left untreated. Due to the dangers of hypoglycemia, HI requires timely diagnosis.
About CHI
CHI, a 501(c)3, is a lifeline to those born with congenital hyperinsulinism (HI) and their families. CHI is the global organization dedicated to supporting children and adults born with HI. CHI is a leading source of funding for research for better treatments and cures, and the foremost advocate for increased
awareness and better medical protocols for HI to reduce preventable brain damage and death from prolonged hypoglycemia.
For more information about this topic, please visit www.congenitalhi.org/higlobalregistry or call Jacqueline Kraska, CHI Research and HI Global Registry Program Director, at 973-842-7559 or email at info@higlobalregistry.org. You may also contact Davelyn Hood, HI Global Registry Principal Investigator, at dhood@congenitalhi.org.
---

---
View the Be My Sugar Gallery to learn about hyperinsulinism and the children and families who live with it.

Click the image above to view our Be My Sugar campaign leading up to the 2016 Rare Disease Day!
---
Watch our video to learn about hyperinsulinism and the children and families who live with it. The video emphasizes the importance of early diagnosis, research, and support for hyperinsulinism families.
---
New! CHI "What is Congenital Hyperinsulinism" Posters
Available for download and printing on our new CHI Posters page; available in English, Spanish, French, German, Italian, Portuguese, and Catalan.

---
---