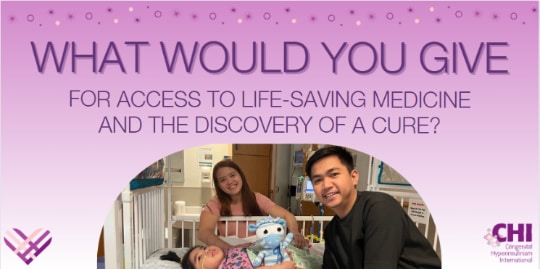 When you give a gift to Congenital Hyperinsulinism International on #GivingTuesday, you're contributing to a global generosity movement that amplifies the impact of our work. CHI is dedicated to improving the lives of those with hyperinsulinism (HI) and continues to advocate for better care, treatments, and quality of life.
---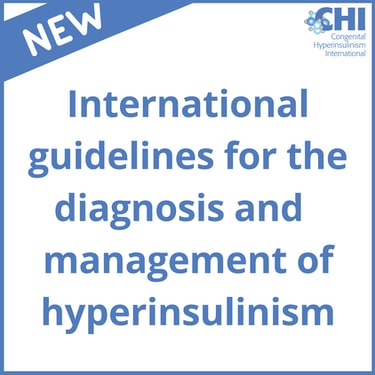 NEW: The first-ever international hyperinsulinism guidelines have been published and are now available to the public! These guidelines are a collaboration of work by HI experts around the world, including many who are a part of the CHI Collaborative Research Network and Tai Pasquini of the CHI staff. Patient and caregiver representatives of the CHI Congenital Hyperinsulinism Collaborative Research Network provided the patient perspective. These guidelines are available free of charge and can be downloaded and shared with your care team. The new recommendations include:
Diagnosis
Medical Management
Surgical Management
Discharge Planning
Longterm Management of Patients with Hyperinsulinism
And more! Find the full guidelines by clicking here.


---
Open Hyperinsulinism Genes Project: Increasing Access to Genetic Testing
In 2018, Congenital Hyperinsulinism International partnered with researchers at the University of Exeter to fund the Open Hyperinsulinism Genes Project, an international genetic testing program. As a part of our joint initiative, CHI covers the costs of genetic testing for individuals who would otherwise be unable to receive genetic screening, regardless of their location in the world. This partnership is helping to ensure that there are no barriers for individuals diagnosed with this condition. You can find out more information on this exciting program here.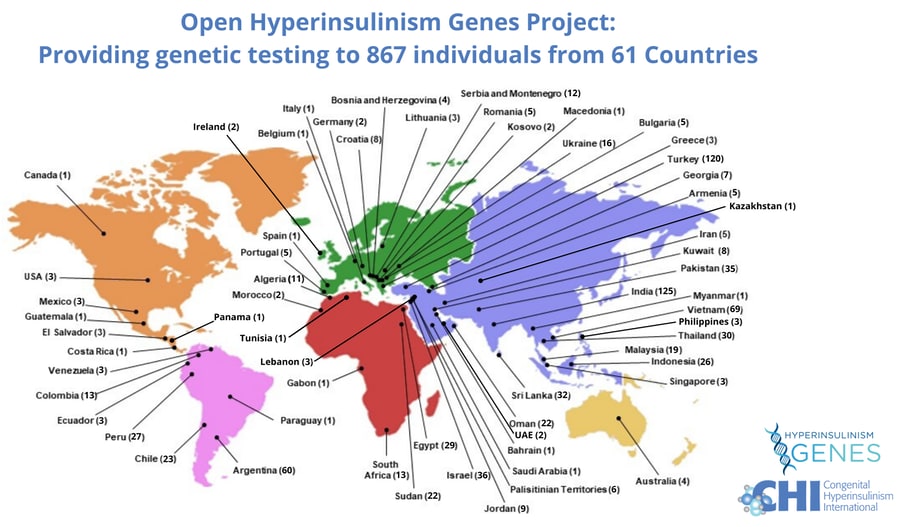 ---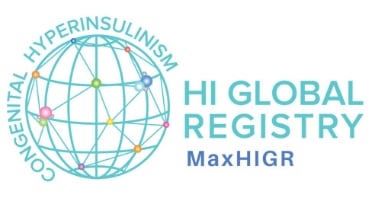 Are you ready to help bring HI research to the "Max?" You can participate in MaxHIGR, a physician-reported addition to the HI Global Registry (HIGR)! Thanks to HIGR, the experience of living with congenital hyperinsulinism (HI), from the people who live with it, is included in medical research for new treatments and cures.
Now, you can maximize your participation in HIGR through MaxHIGR. MaxHIGR, an international collaboration between HI physicians and CHI, will grow and expand the research possibilities unlocked through HIGR while enhancing the impact of the registry's 13 patient and caregiver surveys. MaxHIGR adds physician-reported information through the MaxHIGR form. Your doctor can complete the form that will provide key information about your HI from the medical perspective. The form will then be uploaded into the secure registry platform.

Together, HIGR and MaxHIGR will lead to faster diagnostics, better quality of life, better treatments, and maybe even a cure. Learn more about MaxHIGR and the benefits of participating here.
If you are the parent of a child with hyperinsulinism, you can participate in their behalf. If you are an adult with hyperinsulinism, you can participate for yourself.
---
2023 HI-lights of the Year

Check out the first edition of CHI's 2023's HI-Lights – Congenital Hyperinsulinism International quarterly newsletter to celebrate our HI community and update you on events, projects, and other exciting developments in the world of HI.
The first half of 2023 has flown by for our CHI community – so let's look at what we've accomplished and what we look forward to in the future.
View the 2022 HI-lights of the Year here.
---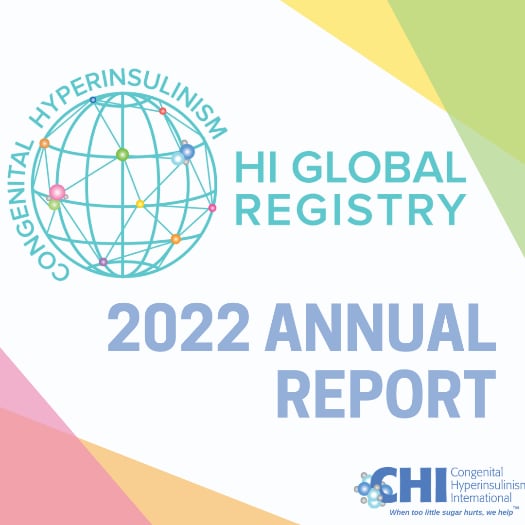 The 2022 HIGR Annual Report is here!
CHI and the HI Global Registry (HIGR) team invite you to read the 2022 HIGR Annual Report! The report provides insights into what it is like to have congenital hyperinsulinism (HI) reported by the people who live with it. HIGR is the first global patient-powered congenital hyperinsulinism patient registry and consists of a series of thirteen surveys made up of questions related to a patient's HI experience over their lifetime. The report builds on previous annual reports that have been shared since 2019. Learn more about the HI Global Registry.
If you have any questions or feedback about the report or HIGR, please contact: info@higlobalregistry.org.
---
Recent Published Articles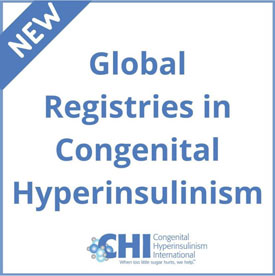 Global Registries in Congenital Hyperinsulinism
This article characterizes HI through the experience of individuals who live with it. It includes descriptive statistics on the birthing experience, hospitalizations, medication management, feeding challenges, experiences with glucose monitoring devices, and the overall disease burden to provide insights into the current data in the HI Global Registry (HIGR) and demonstrate the potential areas of future research.
Click here to read the article.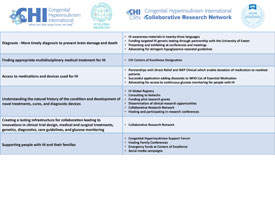 Congenital Hyperinsulinism International: A Community Focused on Improving the Lives of People Living With Congenital Hyperinsulinism
This article describes the current challenges of living with HI including diagnosis and disease management told from the perspective of people who live with the condition, shares family stories of life with HI, and how Congenital Hyperinsulinism International is working to improve the lives of HI patients and their families.
Click here to read the article.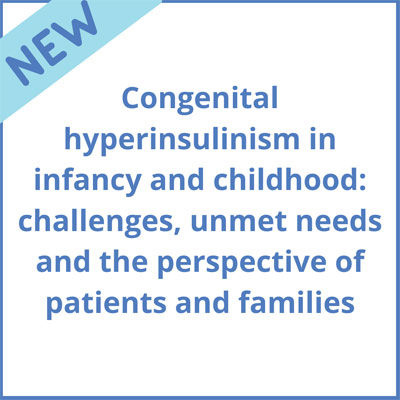 Article on Congenital Hyperinsulinism in Infancy and Childhood
For the first time in the medical literature, the perspective of families and patients with congenital hyperinsulinism is published together with insights from clinical experts. In this publication, the authors Indraneel Banerjee, Julie Raskin, Jean‑Baptiste Arnoux, Diva D. De Leon, Stuart A. Weinzimer, Mette Hammer, David M. Kendall and Paul S. Thornton, present the key clinical challenges and unmet needs, infused with knowledge from the patient and family perspective on daily life with congenital hyperinsulinism.
---

CHI receives a Global Genes 2022 Rare Meet Up grant. Click here to read the press release about this grant award.


---
CHI announces first group designated as Centers of Excellence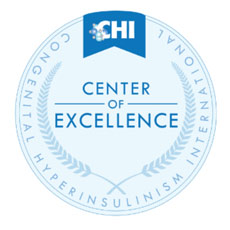 The Congenital Hyperinsulinism International (CHI) Hyperinsulinism Centers of Excellence (COE) Program designates centers for providing the highest quality of care for congenital hyperinsulinism (HI) patients and their families around the world.
In June 2021, the first group of centers received the COE designation. This honor recognizes expert centers that provide the highest level of multi-disciplinary care to congenital hyperinsulinism patients and their families and an on-going commitment to research and collaboration.
The CHI COEs are:
Congenital Hyperinsulinism Center at the Children's Hospital of Philadelphia, PA, United States
The Hyperinsulinism Center at Cook Children's Medical Center in Fort Worth, TX, United States
Great Ormond Street Hospital Congenital Hyperinsulinism Service in London, in the United Kingdom
Charite-Universitatsmedizin Berlin and the University Children's Hospital Duesseldorf partnership in Germany
Collaborative Alliance on Congenital Hyperinsulinism headquartered in Magdeburg, Germany
Northern Congenital Hyperinsulinism Service in Manchester and Liverpool, in the United Kingdom
Read the full press release here, and click here to read more on the COE Program.
Press release also available in German here.
---
CHI Collaborative Research Network

A collaborative research network (CRN) is a network of patients and families, physicians, researchers, and patient organizations working together to accelerate research and cures for a particular disease. The CHI CRN builds on the work and momentum of the research done by many experts around the world and our own patient-powered research through the HI Global Registry. The CHI CRN will continue to build on existing projects by forming new partnerships to increase collaboration across institutions and organizations.
Click here to read more about the CHI Collaborative Research Network.
Click here to view the CHI Collaborative Research Network Council Members.
You can follow the progress of the CHI Collaborative Research Network by filling out this form.
---
CHI receives a Rare As One Network Grant

Congenital Hyperinsulinism International is thrilled and humbled to announce that we are one of 30 rare disease organizations to receive a Rare As One Network grant of $450,000, distributed over two years, from the Chan Zuckerberg Initiative. This grant will allow us to work with the patient and scientific community to create a patient-led sustainable, lasting structure to prioritize and execute an international research agenda to better understand congenital hyperinsulinism (HI), identify new ways to improve the lives of those living with HI, reduce the incidence of irreversible brain damage, detect the genetic causes of HI types not currently known; and to find cures for each and every type of HI. Over the next few months we will learn much more about the resources available to build the network. We will be in contact with our CHI family partners and the scientific and medical community about collaborating on this exciting project.
Read more at the Press Release here.
---
Watch our video to learn about hyperinsulinism and the children and families who live with it. The video emphasizes the importance of early diagnosis, research, and support for hyperinsulinism families.
---
New! CHI "What is Congenital Hyperinsulinism" Posters
Informational posters in 23 different languages, available for download and printing on our CHI Posters page.

---

---