"The truth is life is kind of on hold due to the pandemic. But the other illnesses and diseases, no matter what kind, will still travel their path. They don't care if COVID-19 is also out there. They won't pause. They won't go into lay-off. They won't be confined nor keep social distancing. They don't obey the rules of the state of emergency."
– Inês Filipa Neves José, Portugal, HI Sibling

During this challenging time, we are all adjusting to new routines, but our efforts on behalf of the congenital hyperinsulinism (HI) community are not wavering. What hasn't changed is the critical need for research for diagnostic tests that would increase timely diagnosis, tools for better management of HI, new treatments, and one day, a cure. That's why Team CHIbra is raising funds for research again this year. This can't wait.
Your fundraising dollars will be used for research to improve the diagnosis, therapy, or quality of life for those affected by congenital hyperinsulinism. The first $20,000 we raise is matched by the University of Pennsylvania, our partner in funding research. Thanks to all of you, CHI has raised over $450,000 for congenital hyperinsulinism research since 2013. Let's keep funding research for a brighter future! Click here to donate now.
Team CHIbra is raising these funds as part of the Million Dollar Bike Ride initiative, a project of the Orphan Disease Center of the University of Pennsylvania. This year MDBR is going virtual too on June 13, 2020 – learn more here at our TEAM CHIbra page.
---
COVID-19 Information for the HI Community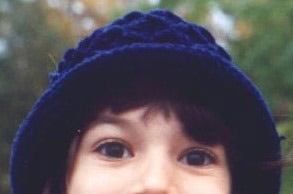 With the global COVID-19 pandemic transforming our everyday lives, Congenital Hyperinsulinism International (CHI) is making information available to the HI community.
We have been contacted by a number of families with concerns about how the COVID-19 pandemic could affect children with HI. We reached out to a few leading specialists to answer this question. In reading their responses, please keep in mind that the information about the virus will continue to be updated, and this information is based on what we know as of April 3, 2020.
Click here for information from leading specialists on COVID-19 and the HI Community, including a collection of resource links to more information.
---
CHI receives a Rare As One Network Grant

Congenital Hyperinsulinism International is thrilled and humbled to announce that we are one of 30 rare disease organizations to receive a Rare As One Network grant of $450,000, distributed over two years, from the Chan Zuckerberg Initiative. This grant will allow us to work with the patient and scientific community to create a patient-led sustainable, lasting structure to prioritize and execute an international research agenda to better understand congenital hyperinsulinism (HI), identify new ways to improve the lives of those living with HI, reduce the incidence of irreversible brain damage, detect the genetic causes of HI types not currently known; and to find cures for each and every type of HI. Over the next few months we will learn much more about the resources available to build the network. We will be in contact with our CHI family partners and the scientific and medical community about collaborating on this exciting project.
Read more at the Press Release here.
---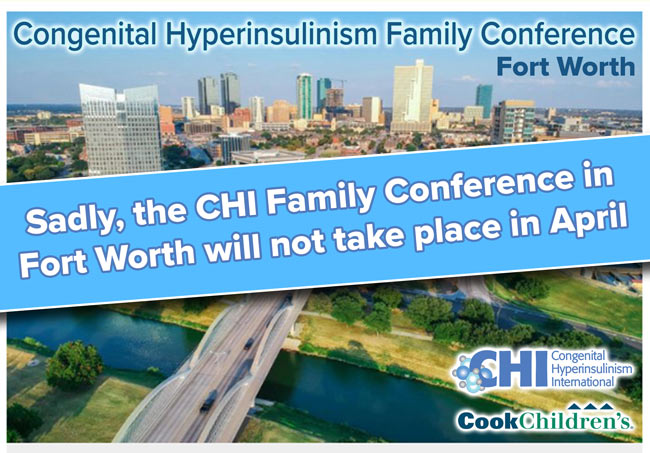 CHI Family Conference in Fort Worth, TX will not take place in April
After much reflection and consulting with members of our Board of Directors and scientific advisors, we are not going to hold the CHI Family Conference in Fort Worth, Texas, April 24-26. CHI has been monitoring the spread of the coronavirus (COVID-19) outbreak daily. While it isn't clear now that Fort Worth will be affected, we know what a big effort it is to plan to come to the conference for HI families, and because there is a possibility that COVID-19 could cause more disruption in travel plans, and because our community includes medically fragile individuals, we believe it is prudent to cancel the conference.
We are currently looking at options for rescheduling or holding a series of virtual educational experiences, and will follow up with specifics. Please know that while we are heartbroken about not getting together in person, in April, we are sure our community will continue to be very strong; in fact, this challenge provides us with an opportunity to strengthen our virtual offerings. Additionally, we continue to plan for our family conference in Liverpool, UK, which will take place from September 11-13, 2020.
The entire CHI Team thanks you for your understanding why we felt it was necessary for us to not to hold the conference in April.


---
CHI HIlights: Year in Review 2019
We want to share with you how phenomenal 2019 has been for the congenital hyperinsulinism (HI) community and important news. There are so many reasons for hope and optimism. Thank you for your all you do to support the work of CHI, advancing research for better treatments and cures, raising awareness of HI to prevent brain damage and death, and being there for HI families every step of the way. Click here or on the image below to read the newsletter.

---
The Sweetest Cause

Click here or on the image to Donate to the #SweetestCause.


---

CHI receives a Global Genes Rare Patient Impact grant for RARE Innovation. Click here or on the image to read the press release about this grant award.


---
Highlights from the 2019 Sugar Soirée
The 2019 Sugar Soirée, which took place on the evening of November 2, was truly the "cure for the common gala." It was a spectacular event bringing together many of CHI's most beloved supporters in the most beautiful and fitting setting — The Mütter Museum of The College of Physicians of Philadelphia.
Click here or on the image below to see highlights from this event.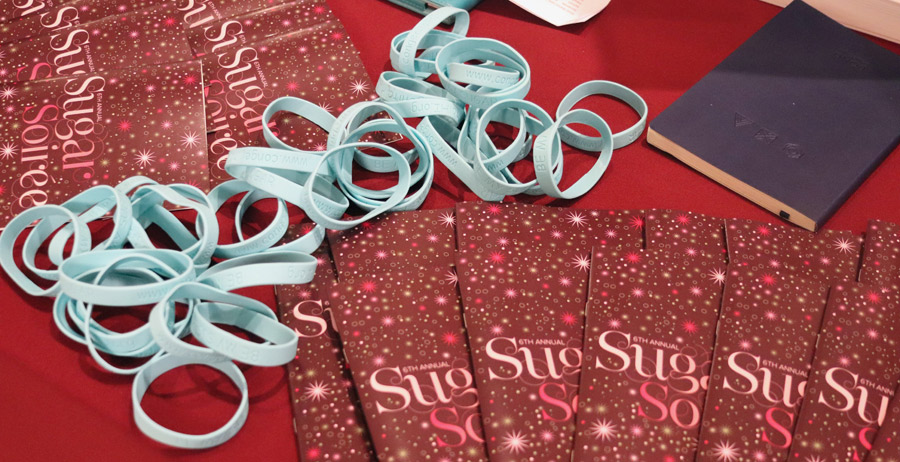 ---
Highlights from our fall Family Conferences
Click here to read about the CHI Family Conference at ESPE 2019 in Vienna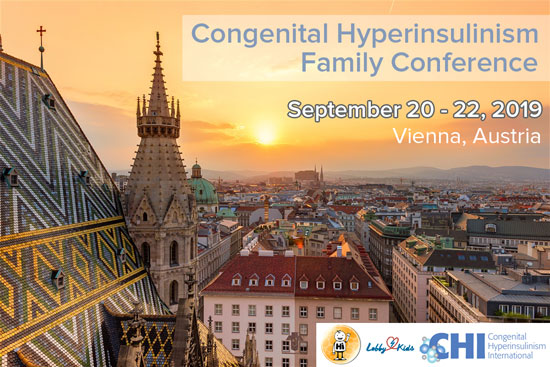 Click here to read about the CHI CHOP Family Conference in Philadelphia.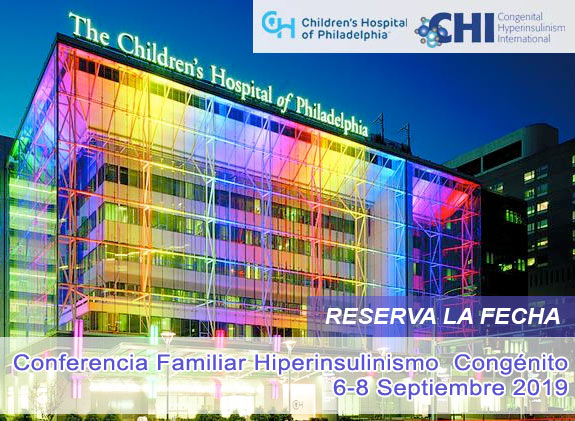 ---
CHI Announces HIHA Grant Award of $70,000

Glen Ridge, NJ, May 20, 2019 – Congenital Hyperinsulinism International (CHI) is thrilled to announce the award of $70,000.00 for a one-year pilot grant to Dr. Amanda Ackermann at the Children's Hospital of Philadelphia. With this grant funding, Dr. Ackermann will create a Novel Mouse Model to Investigate Pathophysiology of Hyperinsulinism/Hyperammonemia Syndrome (HIHA). The understanding that will come from creating and studying this mouse model is needed to develop treatments for high blood ammonia levels, seizures, and neurodevelopmental differences caused by HIHA.
The grant was competitively bid internationally, and Dr. Ackermann's project was selected after a careful review of applications by an expert review panel made up of renowned endocrinologists and family members of patients. The committee carefully evaluated the applications, which were all excellent.
"I appreciate the focus and dedication to addressing the neurological effects in patients with HIHA. As a parent with a (now adult) child with HIHA, I am passionate about finding alternative treatments for HIHA. Other therapies are needed, and I strongly feel this this researcher is acutely aware of this need."
– Dina Tallis, EdD, Parent Reviewer of applications.
"The investigator is highly qualified, well trained and in an excellent position to accomplish this project. In my opinion, this project is very appropriate for pilot funding in that it aims at developing a new animal model for this disease that will then be made available to the entire research community for further study of all aspects of this disease. This will be a very valuable resource whose overall impact will extend far beyond this specific grant proposal."
– Benjamin Glaser, MD, Professor Emeritus, Hadassah-Hebrew University, Expert Endocrinologist Reviewer of applications.
Read the full Press Release here.
Click here for a PDF version of the Grant topic and overview.
---
HI Global Registry 1st Study Report Now Available
The HI Global Registry (HIGR) is the first global patient-powered congenital hyperinsulinism (HI) patient registry. Many years in the making, HIGR launched on October 8, 2018. What follows is an initial report from the HIGR investigators including an introduction to the research project and an early glimpse of data from it. While the first annual report by investigators is not planned until early 2020, the intent of sharing these early findings is to further engage stakeholders in HIGR's work, better inform the preparation and data analysis of the HIGR annual reporting cycle, and encourage full and robust study participation from all potential study participants. As participation grows, the pool of HI data will become increasingly more significant.
The investigators openly invite comments and questions about the report and welcome ideas for engaging all key HI stakeholders. Broad and robust participation from all members of the HI community will certainly serve to strengthen HIGR. The HIGR team can be contacted at info@higlobalregistry.org.
Click here to read the full Press Release and view the 1st Study.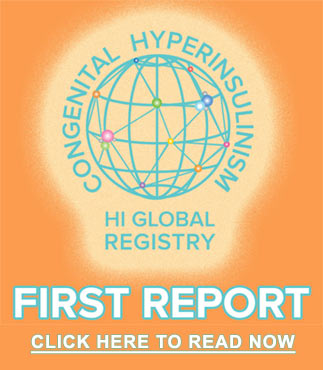 ---
The HI Global Registry Has Launched
Patient-Powered Research for a Brighter Future
Press Release: Glen Ridge, NJ, October 8, 2018 – The HI Global Registry will generate new insights into congenital hyperinsulinism (HI), drive new research for treatments and cures, and support the success of clinical trials.
"The HI Global Registry is a groundbreaking new global online research study powered by patients and their families, developed by CHI with partners around the world." – Julie Raskin, CHI Executive Director
Congenital Hyperinsulinism International (CHI) is very excited to announce today's launch of the HI Global Registry. The HI Global Registry provides a convenient online platform for the HI patient community to share their experiences of living with congenital hyperinsulinism (HI). By participating in this study, the patient community will help themselves and researchers better understand HI to advance better treatments, a potential cure, and more timely and accurate diagnoses. (scroll down to read more, or click here for a PDF of this press release. Click on the registry logo below to go directly to the Registry).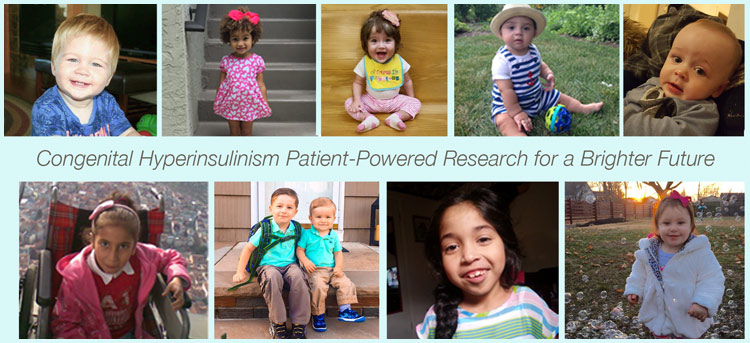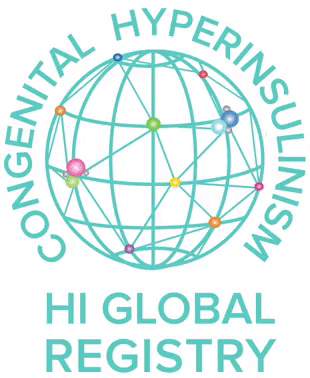 The HI Global Registry consists of a series of surveys with questions about health, treatment, development, and quality of life. People with HI or their parents or caregivers can participate from anywhere in the world. Participants will be able to view graphic representations of the responses of the greater HI global community to see how their personal experience fits into the greater whole.
"This is an exciting day. The HI Global Registry is the first global patient registry for those affected by HI. The Registry team has brought together patient representatives from around the world to work with international researchers and clinicians on the development of the Registry and today we are live. This patient-powered project will be a vital resource to better understand HI for years to come." – Davelyn Eaves Hood, MD, MBA
The HI Global Registry has been developed and hosted on a platform built by the National Organization for Rare Disorders (NORD), the patient advocacy organization dedicated to individuals with rare diseases and the organizations that serve them.
About HI
HI is a life-threatening genetic disorder that causes severe low blood sugar. In most countries the estimated incidence of HI is approximately 1/25,000 to 1/50,000 births. For those with HI the beta cells of the pancreas secrete too much insulin in an unregulated manner. Excess insulin causes hypoglycemia. Prolonged or severe hypoglycemia can cause seizures, permanent brain damage or death, if left untreated. Due to the dangers of hypoglycemia, HI requires timely diagnosis.
About CHI
CHI, a 501(c)3, is a lifeline to those born with congenital hyperinsulinism (HI) and their families. CHI is the global organization dedicated to supporting children and adults born with HI. CHI is a leading source of funding for research for better treatments and cures, and the foremost advocate for increased
awareness and better medical protocols for HI to reduce preventable brain damage and death from prolonged hypoglycemia.
For more information about this topic, please visit www.congenitalhi.org/higlobalregistry or contact Tai Pasquini, CHI Research and HI Global Registry Program Director via email at tpasquini@congenitalhi.org. You may also contact Davelyn Hood, HI Global Registry Principal Investigator, at dhood@congenitalhi.org.
---
View the Be My Sugar Gallery to learn about hyperinsulinism and the children and families who live with it.

Click the image above to view our Be My Sugar campaign.
---
Watch our video to learn about hyperinsulinism and the children and families who live with it. The video emphasizes the importance of early diagnosis, research, and support for hyperinsulinism families.
---
New! CHI "What is Congenital Hyperinsulinism" Posters
Informational posters in 20 different languages, available for download and printing on our CHI Posters page.

---
---