We are excited to extend an invitation to the entire congenital hyperinsulinism community to register for the 2022 Congenital Hyperinsulinism December Research Days. From December 2, 2022, until January 2, 2023, we will feature recorded presentations, booths, and posters highlighting the latest congenital hyperinsulinism research and resources from around the world.
Click here to learn more and to register.
---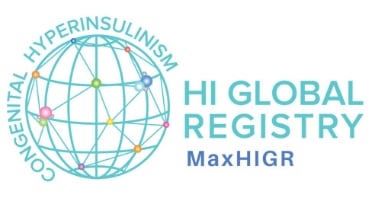 It's time for us to bring the HI Global Registry (HIGR) to the "Max" through an exciting new project, Maximizing the Utilization of the HI Global Registry (MaxHIGR). This project is an international collaboration between leading HI centers and CHI that will add physician-reported data to complement patient-reported responses in the registry. MaxHIGR will help to grow and expand the research possibilities unlocked through HIGR while enhancing the value and impact of the registry.

Any HI patient or caregiver who has completed the relevant HIGR surveys and is interested in participating can now have their physician fill out the MaxHIGR form, which will be returned to them for upload into HIGR. For more information on the project and to learn how you can join, click here!
---
The 2022 Sugar Soirée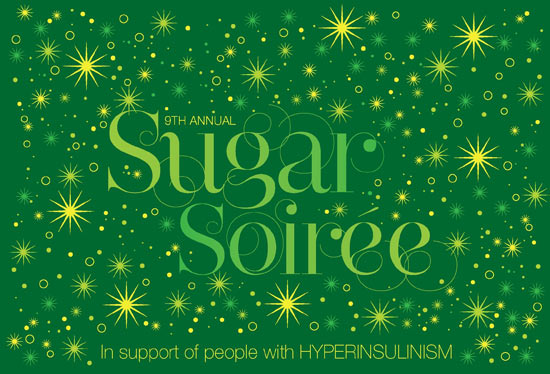 The 2022 Sugar Soirée took place on Saturday October 22, 2022 in the evening at the Montclair Art Museum in Montclair, NJ. Our annual Sugar Soirée brought CHI supporters together to celebrate the strength of the community and to raise funds to improve the lives of children and adults born with congenital hyperinsulinism (HI) and their families. Thank you to everyone who helped make the 2022 Sugar Soirée a success!
Click here to see a slideshow with highlights from the event.


---
Recent Published Articles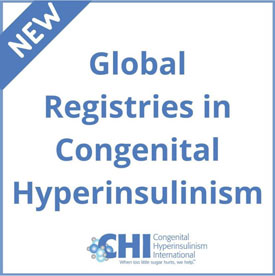 Global Registries in Congenital Hyperinsulinism
This article characterizes HI through the experience of individuals who live with it. It includes descriptive statistics on the birthing experience, hospitalizations, medication management, feeding challenges, experiences with glucose monitoring devices, and the overall disease burden to provide insights into the current data in the HI Global Registry (HIGR) and demonstrate the potential areas of future research.
Click here to read the article.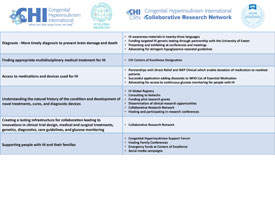 Congenital Hyperinsulinism International: A Community Focused on Improving the Lives of People Living With Congenital Hyperinsulinism
This article describes the current challenges of living with HI including diagnosis and disease management told from the perspective of people who live with the condition, shares family stories of life with HI, and how Congenital Hyperinsulinism International is working to improve the lives of HI patients and their families.
Click here to read the article.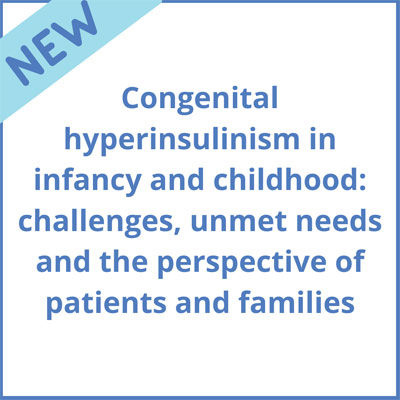 Article on Congenital Hyperinsulinism in Infancy and Childhood
For the first time in the medical literature, the perspective of families and patients with congenital hyperinsulinism is published together with insights from clinical experts. In this publication, the authors Indraneel Banerjee, Julie Raskin, Jean‑Baptiste Arnoux, Diva D. De Leon, Stuart A. Weinzimer, Mette Hammer, David M. Kendall and Paul S. Thornton, present the key clinical challenges and unmet needs, infused with knowledge from the patient and family perspective on daily life with congenital hyperinsulinism.
---

CHI receives a Global Genes 2022 Rare Meet Up grant. Click here to read the press release about this grant award.


---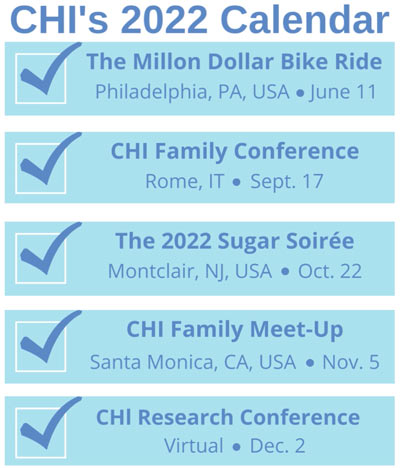 Visit our Upcoming Events page for the latest information on our 2022 events!
June 11: The Million Dollar Bike Ride
September 17: CHI Family Conference in Rome
October 22: The 2022 Sugar Soirée
November 5: CHI Family Meet-Up
December 2: CHI Research Conference
---
2021 CHI HI-lights of the Year

Dear Friends,
As 2021 draws to a close, we thank you for being part of the CHI community. Thank you for all you do to support the work of CHI, advancing research for better treatments and cures, raising awareness of congenital hyperinsulinism (HI) to prevent brain damage and death, and being there for HI families every step of the way.
Your support helped us have a remarkable year in 2021. Despite the continuing pandemic, there are many reasons for hope and optimism. This has been one of the busiest and most productive years on record for CHI. Click here to look back with us on 2021!
Click here to read CHI Founder and Executive Director Julie Raskin's 2021 End of the Year Letter.
---
HI Global Registry 2021 Annual Report Now Available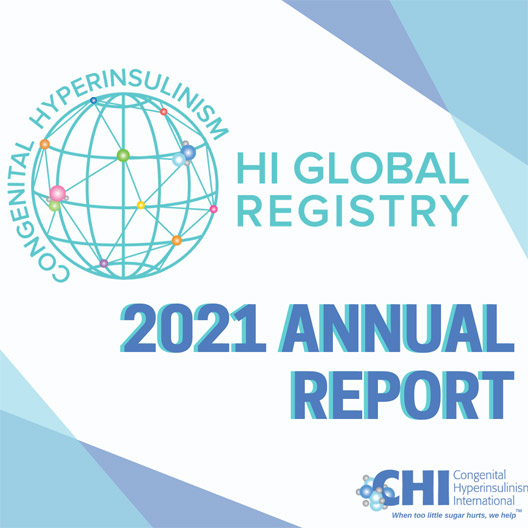 The HI Global Registry 2021 Annual Report provides insight into the HI experience as reported by participants of the HI Global Registry (HIGR). HIGR is the first global patient-powered congenital hyperinsulinism patient registry and consists of a series of thirteen surveys made up of questions related to a patient's HI experience over their lifetime. The analysis and descriptive statistics shared in the report are based on the responses that participants provided from HIGR's launch in October 2018 through September 2021. This includes individuals living in 46 countries and participants ranging from just a few weeks of age to 60 years old.
The report builds on the previous annual reports released in 2020 and 2019. Additional participation allows for deeper insight into the HI experience, which in time will help provide key data for better diagnostics, HI management, and treatments. We encourage all HI families to join the HI Registry to share your own experience to help provide a more robust and accurate picture of HI.
If you have any questions about the report or HIGR please contact: info@higlobalregistry.org.
---
CHI announces first group designated as Centers of Excellence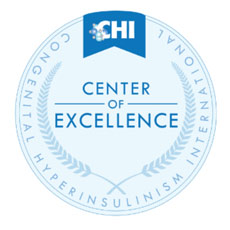 The Congenital Hyperinsulinism International (CHI) Hyperinsulinism Centers of Excellence (COE) Program designates centers for providing the highest quality of care for congenital hyperinsulinism (HI) patients and their families around the world.
In June 2021, the first group of centers received the COE designation. This honor recognizes expert centers that provide the highest level of multi-disciplinary care to congenital hyperinsulinism patients and their families and an on-going commitment to research and collaboration.
The CHI COEs are:
Congenital Hyperinsulinism Center at the Children's Hospital of Philadelphia, PA, United States
The Hyperinsulinism Center at Cook Children's Medical Center in Fort Worth, TX, United States
Great Ormond Street Hospital Congenital Hyperinsulinism Service in London, in the United Kingdom
Charite-Universitatsmedizin Berlin and the University Children's Hospital Duesseldorf partnership in Germany
Collaborative Alliance on Congenital Hyperinsulinism headquartered in Magdeburg, Germany
Northern Congenital Hyperinsulinism Service in Manchester and Liverpool, in the United Kingdom
Read the full press release here, and click here to read more on the COE Program.
Press release also available in German here.
---
CHI Collaborative Research Network

A collaborative research network (CRN) is a network of patients and families, physicians, researchers, and patient organizations working together to accelerate research and cures for a particular disease. The CHI CRN builds on the work and momentum of the research done by many experts around the world and our own patient-powered research through the HI Global Registry. The CHI CRN will continue to build on existing projects by forming new partnerships to increase collaboration across institutions and organizations.
Click here to read more about the CHI Collaborative Research Network.
Click here to view the CHI Collaborative Research Network Council Members.
You can follow the progress of the CHI Collaborative Research Network by filling out this form.
---
CHI receives a Rare As One Network Grant

Congenital Hyperinsulinism International is thrilled and humbled to announce that we are one of 30 rare disease organizations to receive a Rare As One Network grant of $450,000, distributed over two years, from the Chan Zuckerberg Initiative. This grant will allow us to work with the patient and scientific community to create a patient-led sustainable, lasting structure to prioritize and execute an international research agenda to better understand congenital hyperinsulinism (HI), identify new ways to improve the lives of those living with HI, reduce the incidence of irreversible brain damage, detect the genetic causes of HI types not currently known; and to find cures for each and every type of HI. Over the next few months we will learn much more about the resources available to build the network. We will be in contact with our CHI family partners and the scientific and medical community about collaborating on this exciting project.
Read more at the Press Release here.
---
Watch our video to learn about hyperinsulinism and the children and families who live with it. The video emphasizes the importance of early diagnosis, research, and support for hyperinsulinism families.
---
New! CHI "What is Congenital Hyperinsulinism" Posters
Informational posters in 23 different languages, available for download and printing on our CHI Posters page.

---

---