About the HI Global Registry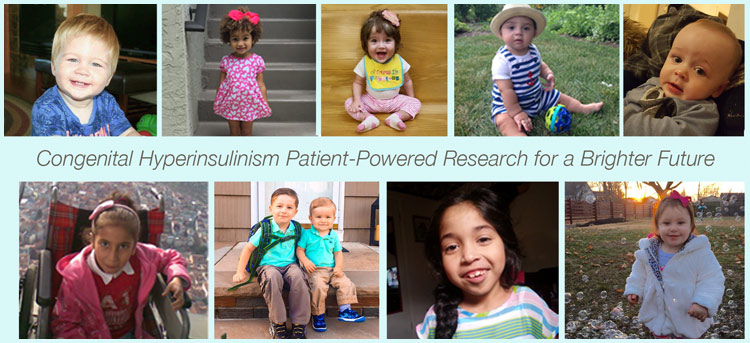 CHI has developed a patient-reported registry called the HI Global Registry (HIGR) to improve the understanding of HI, and advance research for better treatments and patient care. The registry consists of thirteen surveys made up of questions about the patient's experience with HI over their lifetime. Additionally, MaxHIGR adds physicians' information to increase HI research opportunities by complementing patient-reported responses in the registry.

Patients and their legally authorized representatives can participate in HIGR by registering online and consenting to participate in the study. After consenting, participants are directed to take surveys where they will enter their information, which can then be viewed in visual graphs that integrate data from other patients. When registering, they can also select in the contact preferences section to learn more about clinical trials, and be notified by CHI when they meet eligibility criteria for a study. Participants can join the registry from anywhere in the world, and they are able to choose to withdraw at any time.
The project is sponsored by Congenital Hyperinsulinism International and governed by a group of internationally recognized HI patient advocates and experts, known as the HI Global Registry Steering Committee.
The HI Global Registry is hosted on the IAMRARE™ Platform which was developed and is owned by the National Organization for Rare Disorders (NORD). The IAMRARE™ Platform was created with input from patient, caregiver, and government stakeholders to ensure a safe and user-friendly system for study participation.
MaxHIGR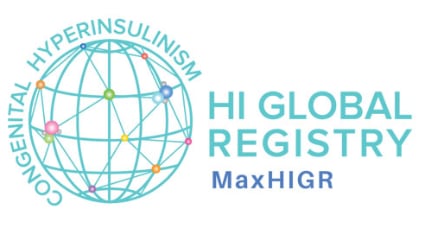 It's time for us to bring the HI Global Registry (HIGR) to the "Max" through an exciting new project, Maximizing the Utilization of the HI Global Registry (MaxHIGR). This project is an international collaboration between leading HI centers and CHI that will add physician-reported data to complement patient-reported responses in the registry. MaxHIGR will help to grow and expand the research possibilities unlocked through HIGR while enhancing the value and impact of the registry.
Any HI patient or caregiver who has completed the relevant HIGR surveys and is interested in participating can now have their physician fill out the MaxHIGR form, which will be returned to them for upload into HIGR. For more information on the project and to learn how you can join, click here!
The 2022 HIGR Annual Report is here!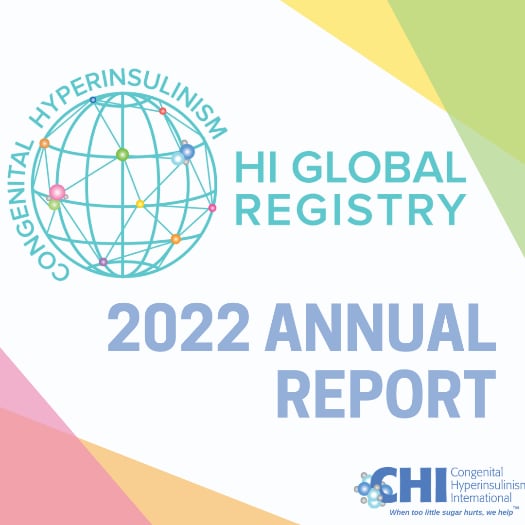 CHI and the HI Global Registry (HIGR) team invite you to read the 2022 HIGR Annual Report! The report provides insights into what it is like to have congenital hyperinsulinism (HI) reported by the people who live with it. HIGR is the first global patient-powered congenital hyperinsulinism patient registry and consists of a series of thirteen surveys made up of questions related to a patient's HI experience over their lifetime. The report builds on previous annual reports that have been shared since 2019.
In 2022, the CHI team published 3 peer-reviewed articles supported by research from HIGR. You can read them by clicking the links below:
Global Registries in Congenital Hyperinsulinism
Congenital Hyperinsulinism International: A Community Focused on Improving the Lives of People Living With Congenital Hyperinsulinism
Congenital hyperinsulinism in infancy and childhood: challenges, unmet needs and the perspective of patients and families
If you have any questions or feedback about the report or HIGR, please contact: [email protected].