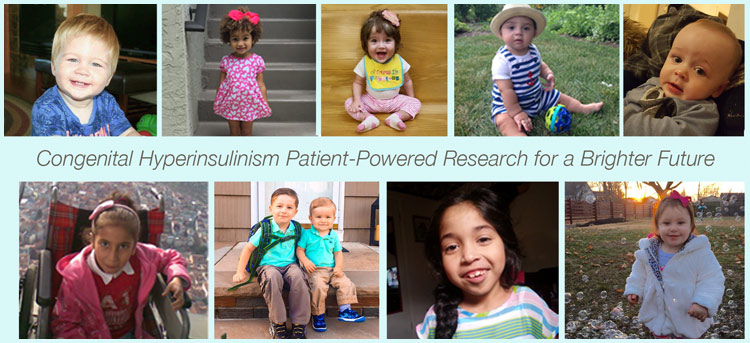 Congenital Hyperinsulinism International (CHI) has developed a patient-reported registry called the HI Global Registry with its partners to improve the understanding of HI, and advance research for better treatments and patient care. The registry consists of a series of online surveys that asks the participant questions about the patient's experience with the disorder over his or her lifetime. The data is stored on a secure cloud-based platform and made anonymous by removing any personal details that can identify the patient. This information is then combined with patient data from around the world to produce research reports that can be studied by disease experts and researchers. The HI Global Registry will be open for registration very soon. The link to participate in the HI Global Registry will soon be available here.
Patients and their legally authorized representatives will be able to participate in the HI Global Registry by registering online and consenting to participate in the study. After consenting, participants will be directed to take surveys where they will enter their information, which can then be viewed in visual graphs that integrate data from other patients. When registering, they can also select in the contact preferences section to learn more about clinical trials, and be notified by CHI when they meet eligibility criteria for a study. Participants will be able to join the registry from anywhere in the world, and they will be able to choose to withdraw at any time.
The project is sponsored by Congenital Hyperinsulinism International and governed by a group of internationally recognized HI patient advocates and experts, known as the HI Global Registry Steering Committee.
The HI Global Registry is hosted on the I am Rare Registry platform developed by the National Organization for Rare Disorders. The I am Rare Registry platform is home to many rare disease patient-powered registries. NORD built the user-friendly platform with input from patients and their families.
Together, we will CONNECT THE DOTS to find better treatments and cures for HI.