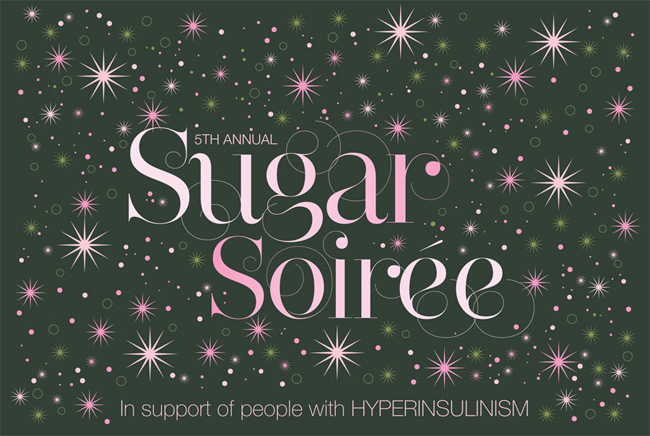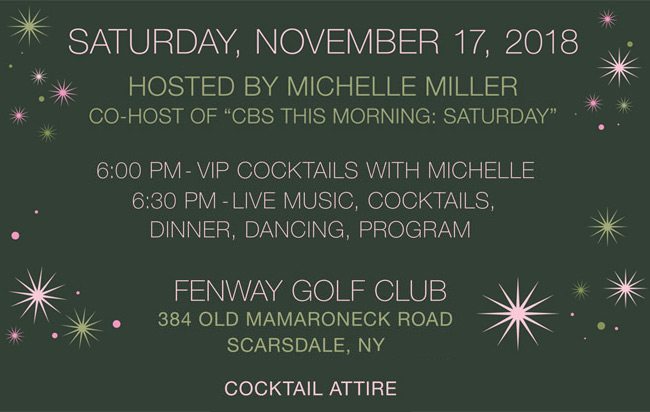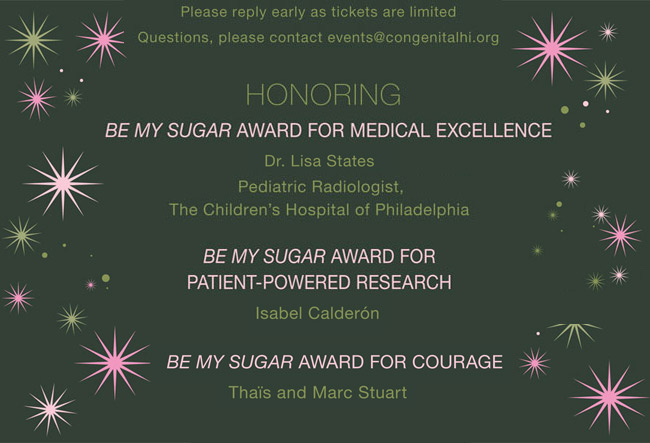 Congenital Hyperinsulinism International (CHI) will hold its annual Sugar Soirée on Saturday, November 17, 2018.
CHI is a lifeline to those born with congenital hyperinsulinism (HI) and their families. CHI is the global organization dedicated to supporting children and adults born with HI. CHI supports research for better treatments and cures, and is the foremost advocate for increased awareness and better medical protocols for HI to reduce preventable brain damage and death from prolonged hypoglycemia. CHI is also an important information source for families living with HI.
Jump ahead to purchase a table or individual tickets.
---
The Sugar Soirée Auction is now open!

Check out all of the amazing items we have up for bidding here. All you need to do is register and start bidding!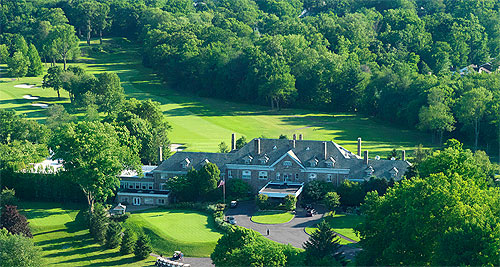 Fenway Golf Club in Scarsdale, NY is the spectacular location of this year's Sugar Soirée. Established in 1924, this hidden jewel was named after the author, James Fenimore Cooper (The Last of the Mohicans), and designed by American architect A.W. Tillingast. The Sugar Soirée will be held in the beautiful club house surrounded by 155 acres of rolling hills and breathtaking greenery. Scarsdale is an ideal east coast location, close to the NYC airports and in driving distance from many major cities.
The host of the evening will be Michelle Miller, the Emmy award-winning Co-Host of "CBS This Morning: Saturday." Michelle's work also regularly appears on CBS Evening News, CBS This Morning and CBS Sunday Morning. She has interviewed global leaders, politicians, artists and celebrities including Oprah Winfrey, President Bill Clinton, former Soviet Premier Mikhail Gorbachev, Beyoncé, John Goodman, Tony Bennett, James Earl Jones, Yo-Yo Ma and Nobel Peace Prize winner Wangari Maathai.
At this year's Sugar Soirée we will honor Dr. Lisa States, Pediatric Radiologist at the Children's Hospital of Philadelphia. Dr. States will receive the CHI Be My Sugar Award for Medical Excellence for her work on the FDOPA PET/CT study, integral to the cure many have received through life-changing surgery. Isabel Calderón will receive the CHI Be My Sugar Award for Patient-Powered Research. Isabel, the mother of a young woman born with HI, created the very first data project patient natural history of HI many years ago. Today, she is a key member of the investigative team of the HI Global Registry, sponsored by CHI with many global partners. The HI Global Registry will generate new insights into HI, drive new research for treatments and cures, and support the success of clinical trials. Event Chairmen Thaïs and Marc Stuart will receive the Be My Sugar Award for Courage because of their extreme altruism and generosity in the face of devastating loss.

Funds raised at the Sugar Soirée will support the work of CHI to:
Raise vital awareness of the condition to prevent prolonged hypoglycemia that can lead to brain damage and death
Advance new research with the development of the HI Global Registry and funding for novel research
Help patients gain access to specialized treatment, medications, supplies, and excellent care
Attending the Soirée is a wonderful opportunity to support a meaningful cause while enjoying a unique and coveted dining and entertainment experience.
The Sugar Soirée will offer an unparalleled opportunity for sponsors to demonstrate philanthropic commitment at a premier event that brings together people from across the country who are part of the CHI community, including leaders in finance, healthcare, biotech, research, the arts, and technology.
CHI is a 501(c)(3) organization in the United States. U.S. Contributions and Auction Donations are tax-deductible. CHI's Tax ID number is 20-3068945.