Thank you to Marie-Claire Archbold, an HI mom and valued CHI community member, for sharing her son James' HI-Story with CHI.
About James:
As of 2023, James is a lively 5-year-old who loves many things – like reading books with his parents, playing video games, riding his scooter, playing chess, and riding his bike. He is funny and loves making people laugh, especially other kids. He is thoughtful, kind, and loving to everyone around him, including his family and pets.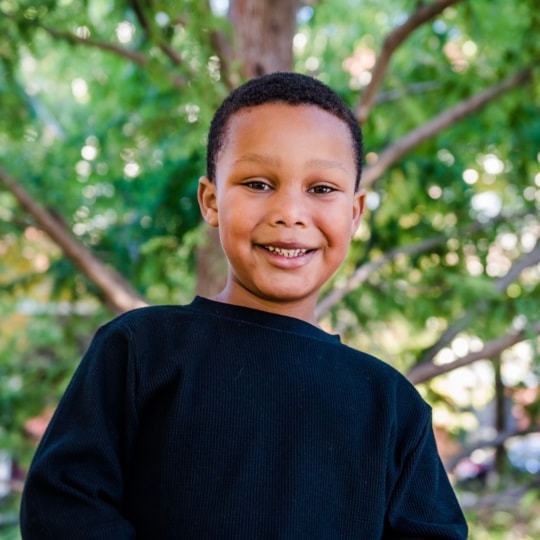 Diagnosis:
James was diagnosed at birth. The hospital staff took a blood sugar reading and found it was critically low. James was born at a hospital in New Jersey and was in the NICU for several days until they transferred him to Saint Christopher's Hospital, but he was quickly transferred again to the Children's Hospital of Philadelphia (CHOP) when they realized he had congenital hyperinsulinism. He arrived at CHOP when he was ten days old and stayed there until he was four months old.
James joined our family through adoption. After James recovered from the pancreatectomy and g-tube surgery at CHOP, my husband and I were contacted about possibly parenting James. We met him when he was three months old and brought him home a few weeks later. We first had to spend 24 hours in the hospital providing his care to prove we could do it. That was quite a night taking care of him for the first time! The nurses at CHOP took fantastic care of us and showed us what to do and helped us feel confident that we could do it.
Genetics:
Genetics showed a double mutation of the ABCC8 gene and diffuse hyperinsulinism. He underwent a 98% pancreatectomy when he was one month old, at which time they also placed a g-tube. James' birth mother tested for genetics and one of the mutations was determined to be maternal. CHOP provided genetic counseling to help us understand the effects of James' HI mutations on his future children, if he has any.


Managing HI:
James wears a continuous glucose monitor and we see low blood sugars daily. James can even drop into the 30s a few times per month. We also see high 200s frequently.
James is participating in a clinical trial and is on an investigational drug. He has received this drug for over three years (since he was two). Before that, he depended on continuous dextrose through his g-tube, 24 hours per day. He learned to walk with a backpack on to carry his D20!
We are thrilled he was able to transition away from continuous dextrose, for many reasons. We're pleased that the investigational drug, which is delivered by a small pump that he carries in a belt around his waist, works well for him. Ditching the dextrose backpack allowed him to be more active and develop his hunger cues in a more developmentally typical way, without his belly being full of sugar water all the time. However, wearing a pump is still hard.
Before the investigational drug, every stomach bug was a hospital stay. Confining him to a hospital room (sometimes shared) with a rambunctious kid like James was difficult. We never knew when low blood sugar would lead to a hospital stay. Every time we couldn't bring his low up from dextrose in his g-tube, we mentally prepared for the possibility of admission. We once had to leave a vacation two hours away to drive straight to CHOP's emergency department, with one parent giving boluses of D20 through the g-tube the entire drive there.
We check our phones constantly to monitor James' sugar while he is at school through the CGM follow app. We never leave the house without the following items, even for a short trip in the neighborhood:
A bag of food that he will eat (he only eats certain foods and will often not eat what's on restaurant menus).
A dextrose bolus and extension set.
Glucose gel.
Two CGM receivers (one for the study and one that sends data to our cell phones).
A glucometer.
Baqsimi.
Extra sites to replace the infusion site if it comes off.
When we travel, we also bring extra g-tubes (we've had one fall out when going down a slide at an amusement park!) and extra Dexcom sensors.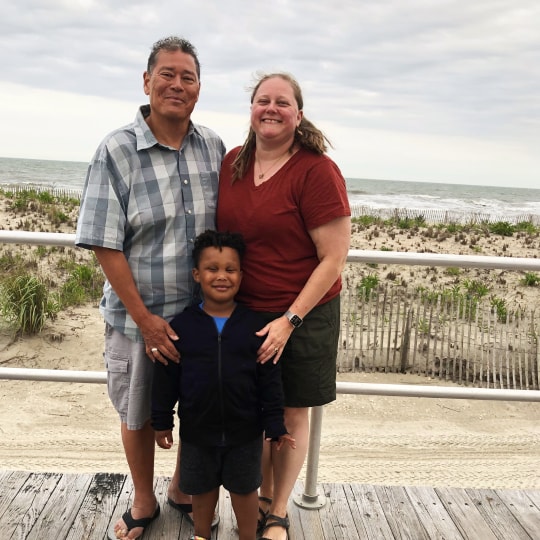 Triumphs and Challenges
Our family had a major triumph when we transitioned James from a medical daycare staffed by nurses to a typical preschool at age four. We also had in-house nursing before the COVID-19 pandemic but have transitioned out of that to a more typical home life.
Small moments of triumph are when James has a low blood sugar that can be easily addressed with a snack. Whenever James lies still for us to put on his infusion site, he shows us how brave he is. James is super active. Many people who know him would never suspect he has a rare disease and don't know how closely we are watching what goes on inside!
Managing lows is still a daily challenge for us. We make sure James always has supplies to come up from a low, whether through food by mouth, a bolus through the g-tube, or emergency medication like baqsimi or glucose gel. We have also noticed behavior challenges that may or may not be connected to HI. James has also experienced many hospitalizations and, as a result, has high anxiety about the frequent doctor's visits that are required by the study. Hospital stays requiring IV dextrose are highly traumatic for James.


Looking Towards The Future:
We are trying to teach James to manage his sugar and recognize what he needs. James knows it is time to eat when he hears his Dexcom alarm go off. He knows how to check his blood sugar. He knows he must wear his site and pump to keep him healthy and out of the hospital. He likes to make videos of putting on his sensors and sites and changing his g-tube, to help other kids not be so scared.
After transitioning him to a typical preschool, we have hope for a normal education for James.
An amazing advancement for James would be an external pancreas closed loop pump system that monitored sugars and delivered either insulin or the investigational drug, depending on the need.