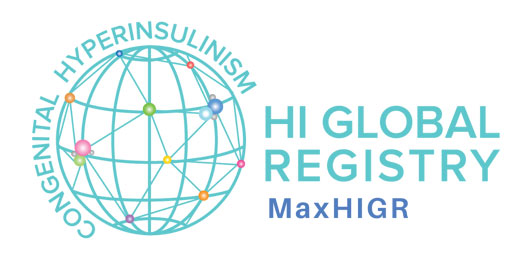 MaxHIGR, or Maximizing the Utilization of the HI Global Registry (MaxHIGR), is an exciting new project to grow and expand the research possibilities unlocked through the HI Global Registry (HIGR). HIGR is the only global congenital hyperinsulinism (HI) patient-reported registry, an online system that collects information from patients and caregivers to capture their experiences living with HI across their lifetime. Through MaxHIGR, patients can add physician-provided information to HIGR, which will enhance the value and impact of HIGR. The MaxHIGR physician form adds additional details in areas including treatment and diagnosis that will create a complete picture of HI and the patient experience with the incredibly valuable patient-provided information. MaxHIGR and HIGR are resources that will help researchers better understand HI, which is crucial for developing new treatments and cures.
The MaxHIGR pilot project was funded through a Million Dollar Bike Ride grant awarded to Dr. Indi Banerjee of the University of Manchester and the Royal Manchester Children's Hospital. Researchers from leading HI institutions around the world are partnering with Dr. Banerjee and Congenital Hyperinsulinism International (CHI) on this project.
What is MaxHIGR?
MaxHIGR adds physician-generated information to HIGR. This project is an international collaboration between leading HI centers and CHI. Any HI patient or caregiver who has completed the relevant HIGR surveys and is interested in participating can have their endocrinologist fill out the MaxHIGR form, which will be returned to them for upload into HIGR. MaxHIGR will add physicians' information to increase HI research opportunities by complementing patient-reported responses in the registry.
Who can participate in MaxHIGR?
A respondent who has consented to participate in HIGR and has completed all relevant HIGR surveys.
The participant's physician must be willing to complete a MaxHIGR physician form.
The respondent must be able to read and understand English.
A HIGR participant is an individual living with HI. A respondent is an individual who completes the HIGR surveys (a person living with HI or their caregiver).
How can I join?
If you have not already done so, register and join HIGR.
If you have registered for HIGR, log in to your profile and complete all surveys.
Once you have completed all surveys, CHI will send you an email stating that you are eligible to join the sub-study. You should also see a green "More" button in your HIGR profile inviting you to join MaxHIGR. Once you click this link in your profile, you will be asked to read an informed consent document and agree to join the study. You can view a step-by-step guide here.
Once you have granted your consent to participate, complete the "MaxHIGR First Step" survey to choose whether you prefer to contact your physician, asking them to complete the MaxHIGR form, or prefer for CHI to contact your physician on your behalf.
Once your physician completes the MaxHIGR form, they will provide you with a copy that you can upload into HIGR. In your survey list, you will see the "MaxHIGR Second Step" survey, where you can upload the completed form from your physician.
What HI centers are currently participating in MaxHIGR?
Current participating centers include:
Collaborative Alliance on Congenital Hyperinsulinism (Magdeburg, Germany)
Cook Children's Medical Center (Fort Worth, Texas, USA)
Great Ormand Street Hospital for Children (London, England)
Hans Christian Anderson Children's Hospital, Odense University Hospital (Odense, Denmark)
Northern Congenital Hyperinsulinism Service (Liverpool, England and Manchester, England)
Queensland Children's Hospital (Queensland, Australia)
The Children's Hospital of Philadelphia (Philadelphia, Pennsylvania, USA)
University Medical Center – National Research Center for Maternal and Child Health (Nur-Sultan, Kazakhstan)
Information for physicians
Please consider sharing this infographic with your HI patients to inform them of this exciting new sub-study and encourage your patients to join HIGR and MaxHIGR today.
Any HIGR participant may request their physician complete the MaxHIGR form. If you are not a member at one of the participating centers or are unfamiliar with HIGR or MaxHIGR, your patients can still participate if they meet the eligibility criteria (listed above).
You may begin receiving emails from eligible patients expressing their interest in participating and asking if you are willing to participate
You will then be asked to fill out the form with all relevant information and provide a copy to your patients, who will upload the form to the HIGR portal
If you have any questions or would like more information about the MaxHIGR, please contact us at [email protected].