The Sugar Soirée is a wonderful opportunity to support a meaningful cause while enjoying a unique entertainment experience. The Soirée brings CHI supporters together to celebrate the strength of the community and to raise funds to improve the lives of children and adults born with congenital hyperinsulinism (HI) and their families.
Click here for the Auction & Event page.
CHI is a global lifeline to those born with (HI). CHI supports research for better treatments and cures and is the foremost advocate for increased awareness and better medical protocols for HI to reduce preventable brain damage and death from prolonged hypoglycemia.
Funds raised at the Sugar Soirée will support the work of CHI to:
Raise vital awareness of HI to end preventable brain damage and death from low blood sugar.
Advance new research with the patient-powered research study, the HI Global Registry and pilot clinical research grants. The goal of all CHI research is better treatments and a cure.
Help patients gain access to specialized treatment, medications, supplies, and to support those living with the disease and their families every step of the way.
Click here for the Auction & Event page.
Please note – the registration is now closed.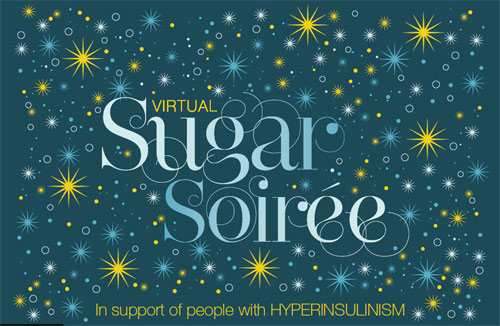 This year, the Sugar Soirée is coming to you in the Comfort of your Own Home. While we wish we could be together in person, the evening will be as sweet and special as ever in the virtual format. The Soirée will be entertaining, illuminating, meaningful, and the cherished community of CHI supporters will be together.
The virtual event space includes a main stage that will feature Tony Dokoupil, award-winning journalist and Co-Host of CBS This Morning. Tony is a rising star in the broadcast news world who regularly interviews the biggest newsmakers and we are elated he will be a part of our evening once again. "Tony is a storyteller, a writer, a facile journalist whose curiosity is at the core of who he is," says CBS News chief Susan Zirinsky. At last year's Sugar Soirée, Tony distilled the CHI story in moving ways.
The evening will begin at 6:30 PM with our VIP reception for those who purchase VIP tickets and our sponsors of the event. Tony will interview the bestselling author of Chasing My Cure: A Doctor's Race to Turn Hope Into Action by Dr. David Fajgenbaum. David is a rare disease research visionary who was diagnosed with a rare and life-threatening disease while in medical school. He ultimately found a treatment that would keep him alive. David turned his personal story into a research method to accelerate identification of treatments for rare diseases.
At 7:00 PM, the event space opens to all ticket holders. Tony and the CHI team are planning an interactive and entertaining gala including the award ceremony, introduction to the CHI Collaborative Research Network from our honorary chairs, Dr. Diva D. De León-Crutchlow and Dr. Paul Thornton, original music performances, and cherished time at Sugar Soirée virtual tables. All guests will be invited to a virtual table, which will include up to 12 guests. Those who purchase virtual tables will choose their guests in advance.
This year's Be My Sugar Awareness Award will be given to Drs. Tatjana Milenkovic and Rade Vukovic of the Department of Pediatric Endocrinology of Mother and Child Healthcare Institute of Serbia. In the Fall of 2019, Drs. Milenkovic and Vukovic organized the First Balkan School of Clinical Paediatric Endocrinology in Veliko Gradiste, Serbia. They included the teaching of congenital hyperinsulinism as a major focus and as a result, 27 young pediatric endocrinologists from 15 countries were provided with an opportunity to learn extensively about congenital hyperinsulinism. The young physicians who attended the School now have a good basis for evaluating and diagnosing hyperinsulinism, and they have also developed an interest in hyperinsulinism research. The award is truly deserved because of the future impact attending the school will have in Eastern Europe and beyond on those living with the hyperinsulinism.
We will also be honoring Sunny Chapel of Ann Arbor Pharmacometrics, Inc. with the Be My Sugar Extraordinary Volunteer Award. This award is going to Sunny because she has given CHI the gift of her extraordinary expertise in data analytics. She and her team are providing CHI with expert pro bono data analytic support for our HI Global Registry, making it possible to share the patient experience with scientists in a meaningful way that will accelerate treatments and cures. We look forward to continuing to collaborate with Sunny and her company, and want to share with the HI community how important this expertise is.
Our music performances will include our very own Janna Pelle performing one of her original songs One Day at a Time and a new video of Down and Up. And of course, the evening would not be complete without our signature live auction and donation pitch led by hyperinsulinism dad Leighton Sheldon.
The event space also includes Sugar Soirée sponsor exhibitions, silent auction items and opportunities for socializing and sharing photos from afar.
Prior to the event, all VIP and Patron ticketholders will receive a Sugar Soirée artisanal gift box customized for you by Manhattan Fruitier, to be enjoyed on the evening of the Sugar Soirée with a bottle of fine wine selected for you by the Sommelier at Amanti Vino in Montclair, NJ. The artisanal gift box of sweet and savory delicacies will be customized depending on the number of VIP or Patron ticketholders in each home. The accompanying bottle of wine will be chosen from the following selection: Brody Rosso, Hexamer Quarzit Riesling, Matthiasson Orchard Vineyard Chardonnay and Terraforte Lispida.
After you purchase your virtual tickets or virtual tables, you will receive a confirmation and a link to attend the virtual Sugar Soirée on October 24 via email.
There is something for everyone at this year's Sugar Soirée, and we can't wait to be together again in support of the Sweetest Cause.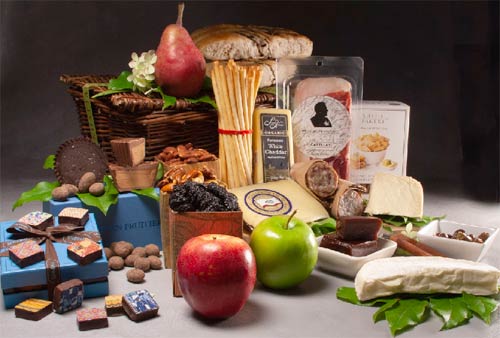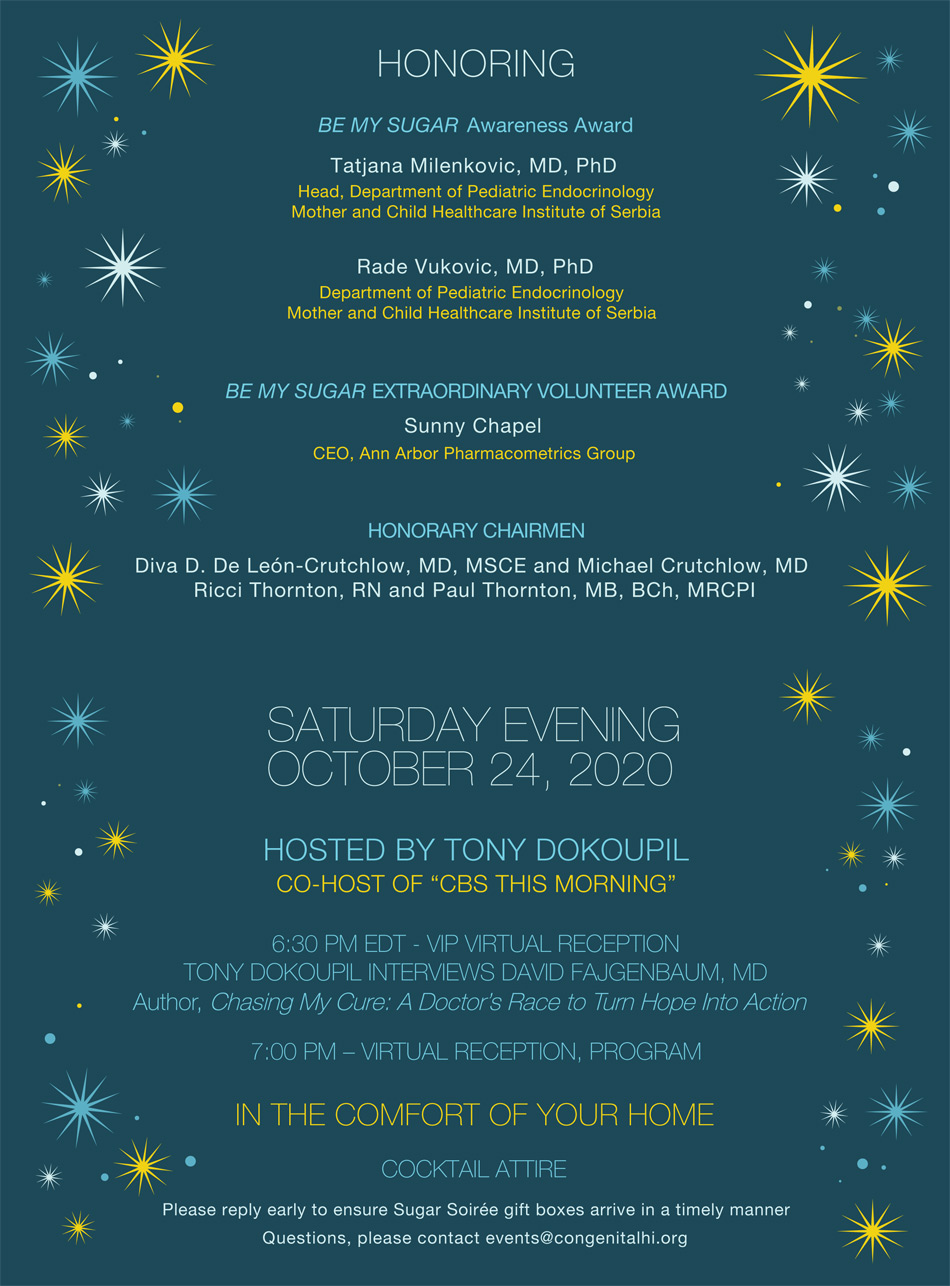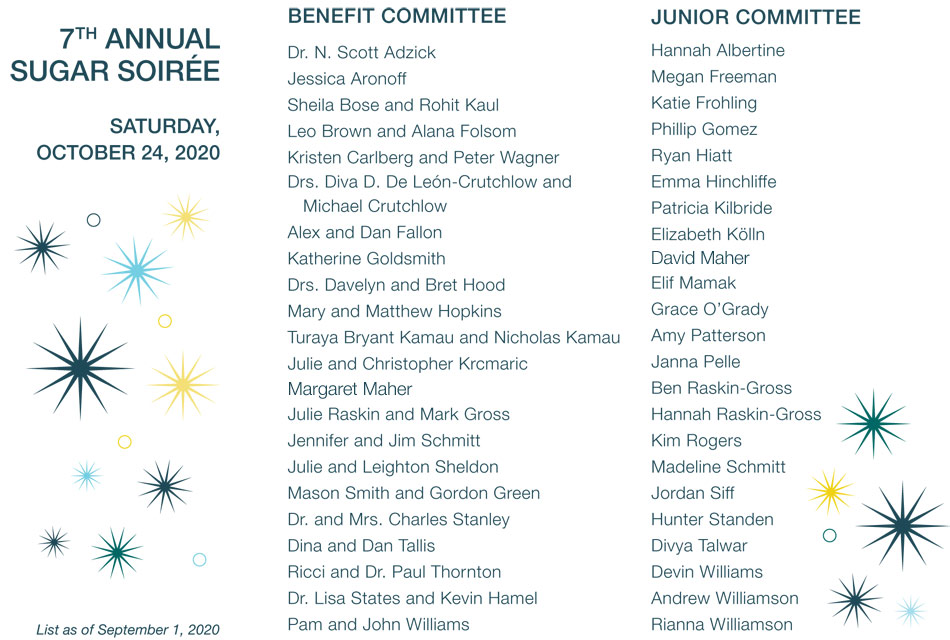 Please note: registration is now closed.
Please click here if you cannot participate but would like to make a donation.
If you have questions, would like to register over the phone or would like more information on sponsorships, please call Jennifer at 973-544-8372 or email jschmitt@congenitalhi.org
Our Sponsors:
(As of September 18, 2020)
---
Platinum Sponsor:

---
Gold Sponsors: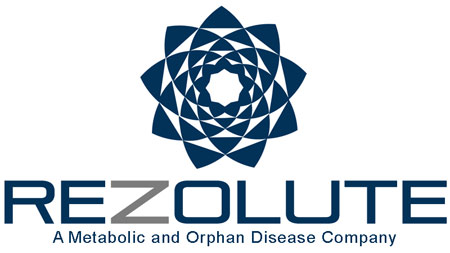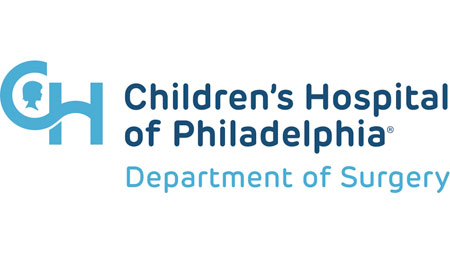 ---
Silver Sponsors:



---
Bronze Sponsors: