On September 20-22, 2019, Congenital Hyperinsulinism International (CHI) in partnership with Kongenitaler Hyperinsulinismus e.V. and Lobby4Kids will hold the 2019 Congenital Hyperinsulinism Family Conference in Vienna, Austria. The conference will feature world-renowned physicians, researchers, and specialists who treat children with congenital hyperinsulinism (HI), as well as parent and patient advocacy leaders. There will be opportunities for HI families to meet and share their experiences with other HI families. The family conferences are a fantastic opportunity to learn more about all aspects of the condition and to meet and get to know members of the global HI community. Please register as soon as possible to ensure your spot. We must confirm our attendance numbers with the hotel and space is limited.*
We are happy to announce that registration for the conference has been extended until August 30, 2019. Hotel room reservations at the Renaissance Wien are limited but still available through July 26, 2019. After July 26, we will confirm hotel room reservations on an as available basis.
The conference will be held at the Renaissance Wien Hotel, Ullmannstrasse 71, Linke Wienzeile , 1150 Vienna. Located in Rudolfsheim-Fünfhaus, the 15th district, centrally located west of the inner city. It borders the 6th and 7th districts so it is very close to the famous shopping mile Mariahilfer Street and is also close to the Vienna Zoo. There will be a welcome reception on Friday evening from 18.00 to 20.00. The conference sessions begin at 9.00 on Saturday 21.9.2019. There will be a hyperinsulinism community dinner at the hotel for all conference attendees at 19.00. The final day of the conference begins at 9.00 on Sunday 22.9.2019 and will end by 16.00.
Topics will include:
HI Stories – Family Presentations on Life with Hyperinsulinism
The Psychological Burden of Living with Hyperinsulinism
Managing HI at School
HI Global Registry
HI Patient Advocacy Around the World
Decoding Your Genetics Report
Guidelines for Detecting Hypoglycemia
The Mechanism of Disease with Congenital Hyperinsulinism
Diagnosing Congenital Hyperinsulinism Including Genetic Evaluation
Imaging in the Diagnosis of Congenital Hyperinsulinism
Networking Break
Current Treatments for Congenital Hyperinsulinism
Long-term Outcomes for Patients with Congenital Hyperinsulinism
Recent International Academic Research I
Recent International Academic Research with Biotech/Pharma
Ask the Experts Panel (Endocrinologists, Geneticists, Biotech/Pharma)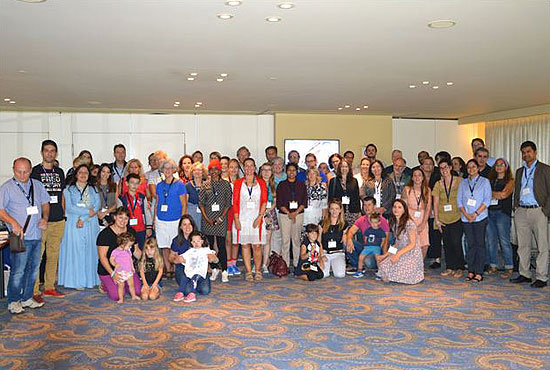 There will also be special programming for young adults, teens, and children, in addition to babysitting available during conference sessions.
The weekend will kick off with a family visit to Schönbrunn Palace on Friday afternoon, 20.9.19, at 15.00. Space is limited and tickets must be reserved in advance. This excursion is free of charge to families. Duration of the visit is about 90 minutes – a 1 hour special guided tour through the Imperial State rooms and 30 minutes playing in the interactive children's museum.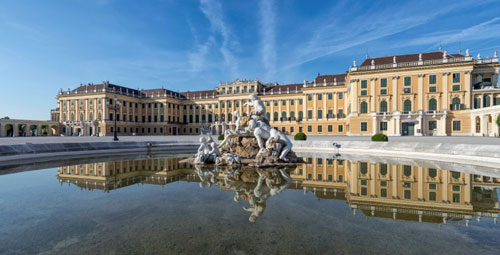 Hotel Room Information
A limited block of rooms has been set aside at a group rate at the Renaissance Wien. Singles are €109 and doubles are €134. Breakfast is included. In order to be considered for this special group rate, please make sure to complete the hotel information fields in the conference registration area below. Rooms will be paid for by individual guest at the time of check-in. The registration form below also requires birth dates and passport numbers because they are required as part of the group reservation according to Austrian Law.
Scholarship Information
There are a limited number of scholarships for HI families who are coming from out of town to stay at the hotel the nights of September 20 & 21, 2019 while attending the conference. Families interested in these scholarships should complete an online scholarship form as soon as possible and no later than August 30, 2019. Do not delay in applying for scholarships. They will be awarded on a first come, first serve basis. Notifications of awards will be made on a rolling basis.