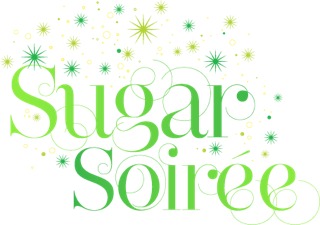 The 2022 Sugar Soirée will be held at the Montclair Art Museum in Montclair, New Jersey, on Saturday, October 22. Each soirée is held in a unique and beautiful venue. This year is no exception. Built in 1914, the Montclair Art Museum is housed inside an architecturally stunning heritage building that entices visitors with its portico and neo-classical columns. The art collection is one of the most comprehensive in the region. The Sugar Soirée will include a private viewing of the museum's collection during the cocktail hour.
Jump ahead to buy tickets now, or scroll down to view this year's invitation and find the ticket information following.
Supporters, researchers, and clinicians will be among the Sugar Soirée guests, and funds raised at the Sugar Soirée will support the work of CHI to: 
Raise vital awareness of HI to end preventable brain damage and death from low blood sugar;
Fund CHI research for better diagnostics, treatment, and a cure; and
Help patients access genetics, specialized treatment, medications, supplies, and  support those living with the disease and their families every step of the way.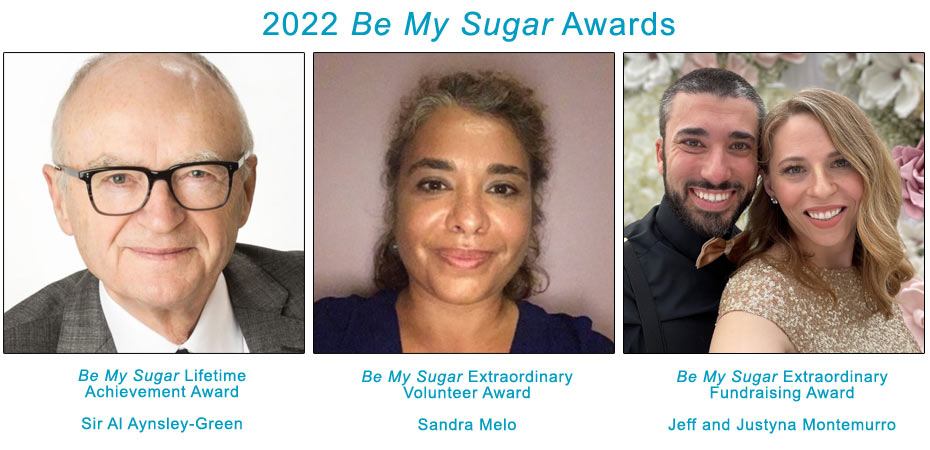 The award ceremony will be very meaningful this year. Sir Al Aynsley-Green will receive the Be My Sugar Lifetime Achievement Award. Sir Al is not only a leading pediatric endocrinologist who has researched extensively on hyperinsulinism and hypoglycemia, he is also a former President of the British Medical Association and was the first Children's Commissioner for England. The Queen of England knighted Sir Al in 2006 for services to children and young people.
Sandra Melo will receive the
Be My Sugar
Extraordinary Volunteer Award. Sandra is an HI Mom and a dedicated volunteer member of the CHI Collaborative Research Network. She was instrumental in helping to plan the inaugural convening of the CRN, which was held in her home country, Portugal. She also made it possible for the HI families in Portugal to gather for a special dinner in Lisbon last May.
Finally, our Be My Sugar Extraordinary Fundraising Award goes to Justyna and Jeff Montemurro. Justyna and Jeff, HI parents and residents of New Jersey, had two very successful fundraisers this year. Moved by the CHI cause, their dear friends dedicated half of the proceeds from their annual Kies Motorsports Car Auto Show to go to CHI in honor of their son Remy!
We are thrilled to share that Dr. N. Scott and Sandy Adzick will be our honorary chairmen for the Soirée. Dr. Adzick is the Surgeon-in-Chief of the Children's Hospital of Philadelphia. He has a special interest and unique expertise in surgery for babies and children with hyperinsulinism.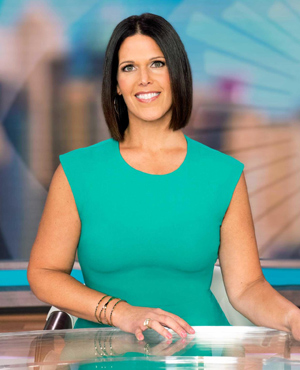 Dana Jacobson, a co-host of CBS Saturday Morning, will be our host for the evening. Her work regularly appears across CBS News platforms. She has conducted numerous news-making interviews, including exclusive profiles with Tiger Woods and Kobe Bryant. Dana, an award-winning journalist, has been part of the CBS family since 2013, when she joined the CBS Sports Network as a studio host for "Inside College Football" and "Inside College Basketball." She has also served as a sideline reporter on the NCAA tournament since 2015 and has contributed to "The NFL Today" as a reporter. Previously, she was an anchor on ESPN's "SportsCenter" and "ESPN First Take." At ESPN, she also served as a reporter for NBA coverage and was part of the on-air team covering the winter and summer X Games.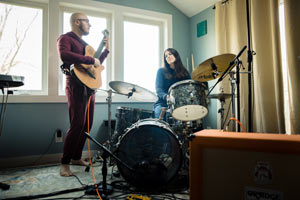 Former CHI Staff member and professional singer-songwriter Janna Pelle and her fiancé Eric Vanderzee will be the musical guests for the evening. They are multi-faceted musicians who pandemic-moved from Brooklyn in 2020. Janna Pelle is a classically trained pianist, singer, drummer, guitarist, and producer. She has released 3 singles from her upcoming album to date, ("Know Too Much," "Ever," and "She Gets Me,") with the full album due later this year. Eric Vanderzee is a producer with a Master's in classical guitar (The New School).
Tickets: Jump ahead to buy tickets now, or scroll down to view this year's invitation and find the ticket information following.
Hotels: We have secured a room block for our guests at the nearby Cambria Hotel – 3.5 miles from the venue in West Orange, NJ. You can make your refundable reservation here, before September 23, 2022.
We also recommend The MC Hotel, which is within walking distance from the museum and has limited availability. We do not have a room block, but you can make a reservation on your own at https://themchotel.com/
If you cannot attend this year, you can still donate to CHI in honor of the 2022 Sugar Soirée here.
Please email info@congenitalhi.org with any questions.