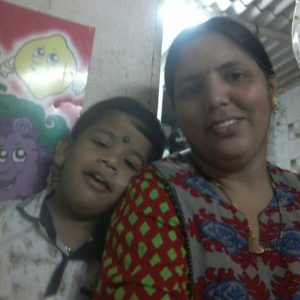 As many of us are planning to gather with family and friends for holiday celebrations, there are families in India who will run out of the lifesaving medicine they need for their children. There is a shortage of Eudemine (diazoxide) in India and no word of when it will end. We have contacted the manufacturer, the suppliers, the aid organizations that typically help us in these situations, and physicians from abroad with a deep concern for these children. Today, we are unable to solve this problem due to laws and regulations about how medications are imported into India. We are hoping the situation resolve soon, but…
It shouldn't be this way.
As the situation in India gets more and more dire, children in Peru and Venezuela will soon be receiving the medication they need, as a result of partnerships we have with Teva and Direct Relief.
This is the reality of our work. As we make great inroads into helping our global community, there continue to be areas where there are patients with great unmet need. In October we launched the Hyperinsulinism Global Access Survey, so we can better understand the nuances of the access issues around the world. We have created wonderful relationships with patient families, pediatric endocrinologists, organizations and companies dedicated to getting medication to the people who need it. We're hopeful we can help more and more people in our rare community with these access issues.
Yet as of today, Shreyansh, who is 3 years old will run out of diazoxide on December 25, and he is not the only one. There are many others in India. Shreyansh is under the constant care of his mother, Kalpita, who is using all her ingenuity and energy to keep Shreyansh's brain safe from prolonged hypoglycemia. Their struggle is our struggle. If anyone has ANY thoughts or ideas about how to help the children of India who are without their diazoxide, please contact me: jraskin@congenitalhi.org.