Team CHIbra is raising funds to meet the critical need for research for diagnostic tests that would increase timely diagnosis, tools for better management of HI, new treatments, and one day, a cure.>
Team CHIbra is participating in the Million Dollar Bike Ride initiative, a project of the Orphan Disease Center of the University of Pennsylvania. Our fundraising dollars will be used for research to improve the diagnosis, therapy, or quality of life for those affected by congenital hyperinsulinism. The first $20,000 we raise is matched by the University of Pennsylvania, our partner in funding research. Thanks to all of you, CHI has raised over $450,000 for congenital hyperinsulinism research since 2013. Let's keep funding research for a brighter future!
This year MDBR is going virtual on June 13, 2020 – learn more about it here: https://www.milliondollarbikeride.org/ – remember, you do not have to virtually ride to be a part of Team CHIbra!
Our fundraising timeline is short to reach our overall goal of raising a minimum of $20,000 by June 30, 2020 – and very donation counts – big and small!
How can you support Team CHIbra this year?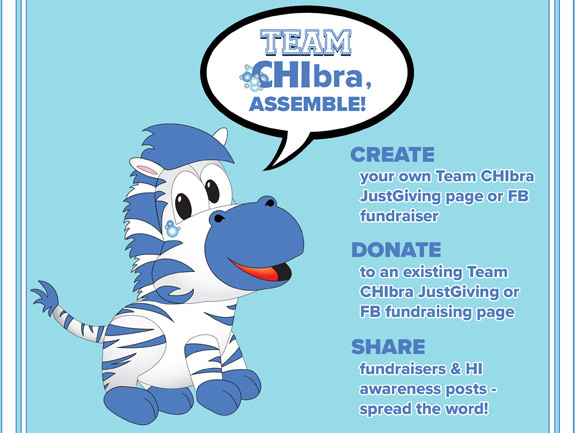 Share our fundraising page – https://www.justgiving.com/campaign/TeamCHIbra2020 with friends and family and through social media to ask for their support to raise funds and awareness … Donate $5, $10, $25 – every gift matters.
OR create your own I'm on Team CHIbra fundraising page on Just Giving or Facebook:
Either way – Maximize your fundraising impact! Ask your friends and family to support our shared cause. Personalize your fundraiser with stories, photos, and videos. You can manage your fundraiser from start to finish on your personal fundraising page.
Need help or have questions? Email Jennifer at jschmitt@congenitalhi.org or call 973-544-8372.
Thank you for your continued support!