Social Security Disability for Congenital Hyperinsulinism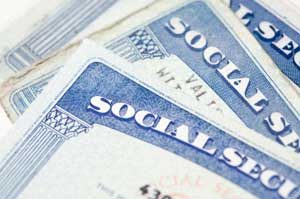 Most often, when people think of Social Security disability benefits, they think of a disabled worker who is unable to continue with his work duties and support his family. This is not always the case. There are many children that qualify for Social Security disability benefits because they were born with a congenital illness that can take a major financial toll on the entire family.
To help alleviate financial stress and to make medical care more accessible, the Social Security Administration (SSA) offers benefits to some families who have children qualifying because of a serious illness or health condition.
Financial Qualifications for Your Family
When a child younger than 18 applies for disability benefits, he or she would be applying for Supplemental Security Income (SSI). This is because SSI benefits are only for the most needy. If you or your spouse earns a living wage, your child will not be eligible for SSI benefits.
Income that is not included are Temporary Assistance for Needy Families, pensions from the Department of Veterans' Affairs, foster care assistance for an ineligible child, general assistance or income used to make court-ordered payments.
Deeming stops the month after a child's 18th birthday, so illegibility could change. This means that once your child with Congenital Hyperinsulinism (HI) turns 18, he or she may have a much easier time qualifying for disability benefits because your income will no longer be evaluated, even if your child still lives at home.
Qualifying Medically for Congenital Hyperinsulinism
HI refers to a variety of congenital disorders in which hypoglycemia is caused by excessive secretion of insulin. With this condition, hyperinsulinemic hypoglycemia can be mild or severe or transient or persistent. The SSA's medical guide, which is the Blue Book, has a listing for Congenital Disorders that Affect Multiple Body Systems.
110.00 – evaluates congenital disorders that affect multiple body systems.
Under 110.08 is the listing for a Catastrophic Congenital Disorder which:
• is expected to cause death during the first month of life
OR
• is expected to have a very serious interference with development or functioning.
With the appropriate medical records, physician notes and documentation, HI can be proven to have a serious impact on development or functioning of the individual. If necessary, the condition can be approved for benefits using the residual functioning capacity (RFC) form, which will show the severity of the condition and how it impacts your child's ability to participate in typical childhood activities.
As an example, your child may not be feed him or herself due to food aversions caused by hyperinsulinism. Dressing oneself can be difficult if motor coordination is impacted. Walking or playing sports may be impacted by the effect of prolonged hypoglycemia due to hyperinsulinism. The symptoms of short-term hypoglycemia and the intensive treatment regime can also impact daily living.
Applying for Social Security Disability Benefits
The process of applying for SSI benefits through the SSA can be long and drawn out. The more information and documentation that you provide during the application process, the better your odds of approval earlier in the process.
On average, you are notified within 5 months of the initial application process of whether or not you are approved for benefits. If your child's SSI You can start the application for disability benefits online on the SSA's website, but you will need to stop by one of the 1300 SSA offices in the US to complete the application. You can schedule an appointment at your closest office by calling the SSA toll-free at 1-800-772-1213.
The content of this article was provided by Social Security Disability Help. Their staff can be reached at help@disabiltiy-benefits-help.org.